Eurythmics (GB) – Revenge (LP)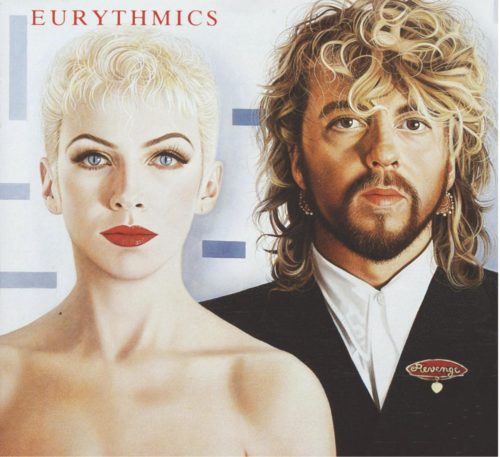 Nachdem vor einigen Wochen die beiden Alben von Annie Lennox als Vinyl neu aufgelegt wurden, folgen nun drei Alben der Eurythmics. Remastert von den originalen Mastertapes auf hochwertigem 180 Gramm Vinyl und mit Download-Code versprechen sie ein neues Erlebnis.
"Revenge" war das fünfte Album und erschien im Juni 1986. Es erreichte in Deutschland und den USA Gold-Status und brachte es in Großbritannien zu zweimal Platin. Es war das erste Album, auf dem sie sich von ihren Pop-Elementen fast komplett entfernten und den Rock zuließen. Vor allem Klänge der sechziger Jahre drangen dabei durch und zeigten eine veränderte Band. Das Album wurde zudem überschattet durch den Tod des Vaters von Annie Lennox, dem sie die Songs "Take You Pain Away" und "I Remember You" widmete. Größtenteils produziert in Paris, fand auch ein in Conny Planks Studio produzierter Song den Weg auf das Album. Für viele Fans fiel das Album durchs Raster, hatte es mit den Vorgängern, die deutlich mehr von elektronischen Pop-Elementen getragen wurden, nur noch wenig zu tun. Doch nach nun immerhin 32 Jahren gefällt das Album noch immer, wobei es vor allem den Fans gefällt, die auch mit der rockigen Seite der Eurythmics etwas anzufangen wissen. Im direkten Vergleich zum Original der damaligen Zeit klingt das Album transparenter, hat mehr Druck und stellt dadurch vor allem die rockige Seite deutlich mehr in den Vordergrund.
Fazit: Klassikeralarm auf Vinyl.
Seite A:
Missionary Man
Thorn In My Side
When Tomorrow Comes
The Last Time
The Miracle Of Love
Seite B:
Let's Go
Take Your Pain Away
A Little Of You
In This Town
I Remember You
Label: Sony Music
VÖ: 06.07.2018
Laufzeit: 44:22 Min.
Herkunft: England
Stil: Pop
Webseite: http://www.eurythmics.com/
Ähnliche Artikel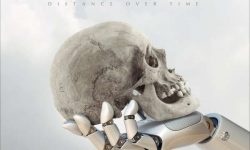 Mit ihrem letzten Album "The Astonishing", einem reinen Konzeptalbum, haben die New Yorker Prog-Götter erneut die Fangemeinde gespalten. Das sind
Weiterlesen