Born Again (F) – True Heavy Nation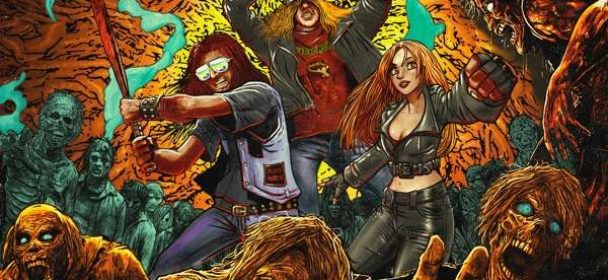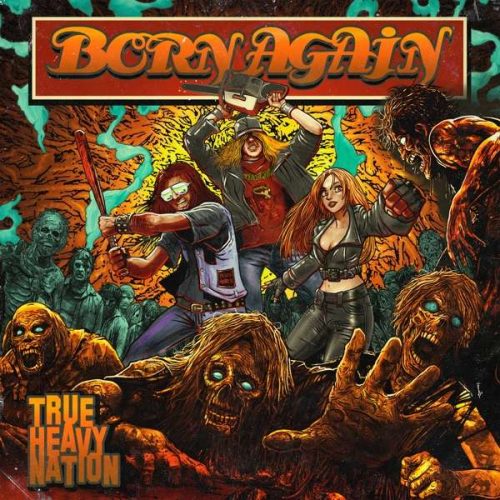 Viele Musikliebhaber haben ja bekanntlich mit französischen Bands so ihre liebe Not. Das liegt zum größten Teil an der Sprache und, wenn denn auf englisch gesungen wird, die Aussprache. Doch es gibt auch immer mal wieder die rühmliche Ausnahme, die trotzdem richtig zündet, wie die Mannen von Born Again zeigen. Ihr Debüt-Album "Strike With Power" erschien im letzten Jahr und konnte viele Fans und Kritiker überzeugen. Nun steht das neue Werk "True Heavy Nation" in den Startlöchern und wartet darauf von euch entdeckt zu werden.
Was dann aus den Boxen knallt lässt die von der Band angegebenen Inspirationsquellen auch deutlich hervortreten. Da mischen sich Motörhead mit Thin Lizzy und kuscheln gemeinsam im Black Sabbath Bettchen. Wobei die raue Seite des Rock 'n' Roll hier mehr als deutlich zum Tragen kommt, sind die Einflüsse der eher klassischen Bands nicht wegzudiskutieren. Viele kleine Reminiszenzen an die 70er und 80er Jahre schimmern durch, zeigen, dass die Band sich in den klassischen Sounds sehr wohl fühlt. Dabei drücken die Franzmänner ordentlich auf die Tube, treiben die Songs mit ordentlich Dampf nach vorne. Durch die Abmischung stehen die Gitarren deutlich im Vordergrund, was den vorhandenen Dreck in den Fokus kehrt. Born Again spielen damit in derselben Liga wie die Nitrogods oder Rose Tattoo, erscheinen dabei aber ein wenig breitbeiniger in ihrer Art. "True Heavy Nation" ist ein Album, das Spaß macht und dabei den Ruf französischer Bands ein wenig nach oben korrigiert.
Fazit: Dreckiger Rock 'n' Roll, der sichtlich Spaß bereitet.
No Guts No Glory
Ghost Rider
King Of Pain
Children Of The Storm
No Place In Heaven
You Can't Stop Rock 'n' Roll
True Heavy Nation
Never Give Up
Lost In Time
Night Of The Living Shred
Ghost Rider (Single Version, Bonus Track)
Label: Pride & Joy Music
VÖ: 07.12.2018
Laufzeit: 39:10 Min.
Herkunft: Frankreich
Stil: Heavy Rock
Webseite: https://www.bornagainmetalband.com/
Facebook: https://de-de.facebook.com/bornagainheavy/
Ähnliche Artikel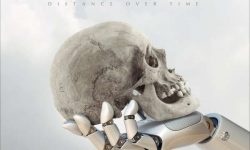 Mit ihrem letzten Album "The Astonishing", einem reinen Konzeptalbum, haben die New Yorker Prog-Götter erneut die Fangemeinde gespalten. Das sind
Weiterlesen