Anthony Gomes (CAN) – Peace, Love & Loud Guitars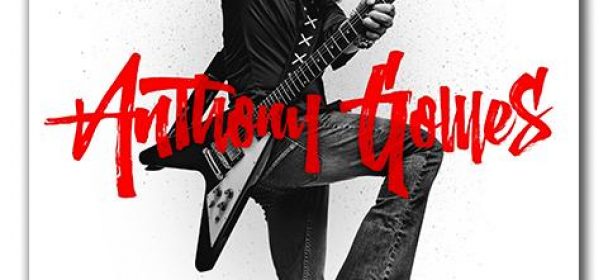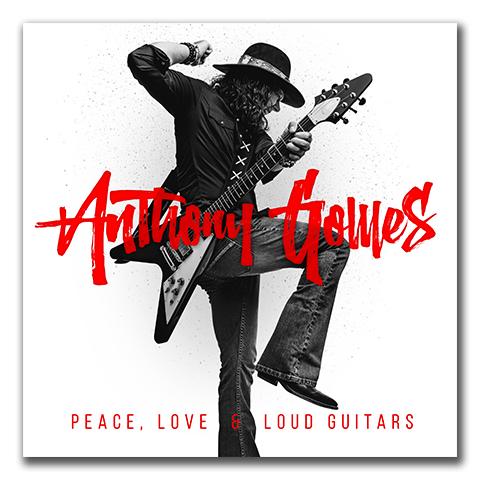 Als der Kanadier mit portugiesischen Wurzeln 1998 sein Debüt auf den Markt brachte war die versammelte Presse der Meinung, dass Anthony Gomes eine große Zukunft bervorstehen würde. Nun, 12 schlappe Alben später, scheint er zumindest hierzulande noch immer in der Warteschleife festzustecken. Doch an seinen Alben liegt das definitiv nicht, denn es gibt in den ganzen zwanzig Jahren nicht einen einzigen Ausfall zu verzeichnen. Alle Alben sprechen die deutliche Sprache des harten Blues Rock, der sich fast schon mehr am Hardrock orientiert, denn am einschlägigen Blues.
Auch sein neuester Output "Peace, Love & Loud Guitars" gibt alleine durch den Titel das Motto bereits mehr als deutlich vor. Wer hier die üblichen und ausgelutschten Bluesschemata erwartet, kann gleich zum nächsten Artikel weiterblättern, denn Gomes ist fern davon diese alten Schemata zu befriedigen. Viel mehr gibt er deutlich Gas, drückt mächtig auf die Tube, um sich den Weg frei zu rocken. Dabei steht neben seinem Spiel, das sich stets dem Song unterordnet, vor allem seine eindringliche Stimme im Vordergrund, die weit weg von einer Samtstimme, mit aller Rauheit den Whiskeyspülenden Schreihals mimt. Nicht umsonst gilt das Album bereits jetzt schon zu den besten Blues Rock Alben des Jahres 2018. Doch, dass er auch gefühlvoll seine Stimmbänder versteht zu strapazieren, gibt er im stark vom Soul durchzogenen "You Are Amazing" zum Besten. Es sollte schon mit dem Teufel zugehen, wenn er seinen Status hierzulande mit diesem phänomenalen Album nicht endlich einmal festigen kann.
Fazit: Mit Recht eines der besten Blues Rock Alben des Jahres 2018.
Come Down
White Trash Princess
Blues In The First Degree
Nasty Good
The Whiskey Made Me Do It
You Are Amazing
Peace, Love & Loud Guitars
Stealin' From The Devil
Your Mama Wants To Do Me
The Only Woman I've Ever Loved
Hard Road Easy
Take Me Back Home
Label: Up2Zero/Just For Kicks
VÖ: 07.12.2018
Laufzeit: 50:25 Min.
Herkunft: Kanada
Stil: Blues Rock
Webseite: https://www.anthonygomes.com/
Facebook: https://www.facebook.com/anthonygomesmusic/
Ähnliche Artikel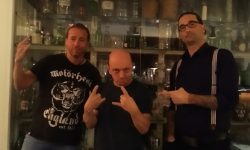 Van Canto, Sabaton, Nightwish, Within Temptation, Rhapsody, Equilibrium alles Metal-Bands, mit denen ein Bernhard Hoecker sehr gut leben kann! Es
Weiterlesen