The WheelWalkers (D) – Can't Fake It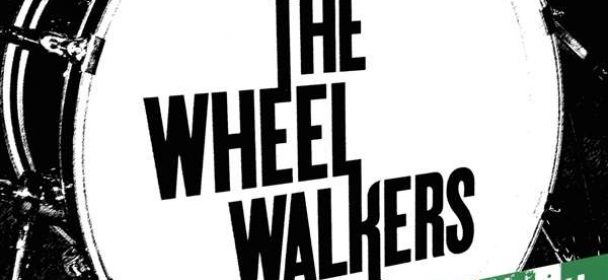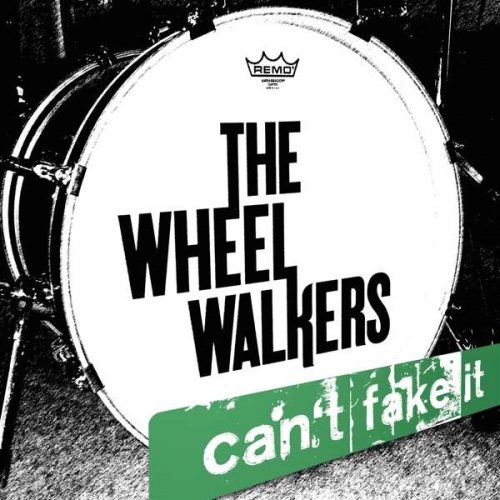 The WheelWalkers kommen ohne das übliche Getöse aus. Understatement ist Grundhaltung! Unprätentiös, gelassen, aber mit einem hell lodernden inneren Feuer präsentiert das Kölner Quartett auf seinem Debüt "Can't Fake It" gepflegten Singer-Songwriter-Pop, der sich bei Beat, Swing, Blues, Country, Tango oder Rock'n'Roll bedient. Jeder Song ein kleiner Roadtrip durch die Welt der unerfüllten Träume und enttäuschten Gefühle, der 'Boy meets Girl'-Geschichten mit ungewissem Ausgang. Die Texte sind bissig, hintersinnig und voll ironischer Untiefen. Während die Musik lieb tönt, heißt es "There are times I feel lonely / like there's a hole inside my soul / and no one ever cares for me /  but I know that it's only / 'cause she turned away from me…" (aus: "Clouds Passing By").
Und es wird von Song zu Song klarer: Den WheelWalkers geht es um dieses grandiose Gefühl, wenn aus einer Bierdeckel-Idee ein Song geworden ist, der unseren Alltag, unser Leben spiegelt und uns dann da tief drinnen berührt. Und diese Kunst beherrschen sie. Es geht um letzte Zigaretten, letzte Gefühle, Erinnerungen, Liebe, Lust und Leidenschaft, um Hass, der sich nicht lohnt…
"I hate the way you walk / the way you talk / the way you listen / I hate the way you smile while telling lies…". "Hate's A Waste" stammt, ebenso wie die dreizehn anderen Kompositionen, aus der Feder von Oliver Hehemann, Band-Gründer, Sänger, Co-Produzent, Beatles-Fan, Herz und Hirn der Truppe.
Das Info-Sheet wirft zu diesem Album erstmal das übliche Einerlei aus, was in der Natur der Sache liegt und so ja auch beabsichtigt ist. Der erste Eindruck ist dann auch von diesen Infos geleitet, verliert sich aber ziemlich schnell. Herrlich locker und tiefenentspannt dringen die Songs aus den Speakern, vermitteln ein klein wenig Sommerfeeling und laden zum Verweilen ein. Hier kracht nichts, hier wird nicht geschreddet, sondern einfach nur herrlich gegroovt und geswingt. Mir persönlich fehlt ein wenig Ausdruck beim Gesang, der auch nicht die deutsche Herkunft verleugnen kann. Doch sieht man über diese Punkt hinweg, kann man ein Album entdecken, das sich herrlich dazu eignet einen gemütlichen Abend mit ein paar Freunden und einem schönen Glas Wein den Hintergrund zu beschallen. Stimmungsvoll und mit ganz eigenen Note versehen, erklingen die Songs und verbreiten eine wohlige Atmosphäre. Kann man machen.
Fazit: Eines dieser Kleinode, das sich in die Ohren schmeichelt und stecken bleiben kann.
Sail Away
Clouds Passing By
Turn Back Time
Rainbow
Barracuda
I Once Had A Dream
Without You
Puppet On A String
Hate's A Waste
Hello Heather
The Right Time
I Don't Know
Can't Fake It
Memory To Me
Label: MachMaMusik
VÖ: 27.07.2018
Laufzeit: 39:46 Min.
Herkunft: Deutschland
Stil: Singer/Songwriter/Pop
Webseite: https://www.facebook.com/thewheelwalkers/
Ähnliche Artikel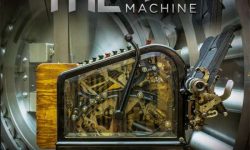 Irgendwie scheint George Lynch gerade einen Lauf zu haben. Mit etlichen Bands und Projekten, wie Ultraphonix, Lynch Mob oder KXM
Weiterlesen