Werner Nadolny (D) – Rarities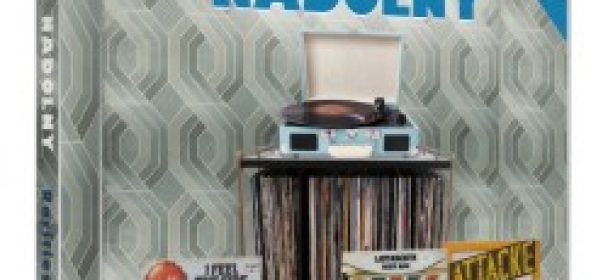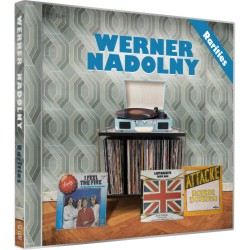 Seit 2015 hat sich Werner Nadolny aus gesundheitlichen Gründen von der Show-Bühne verabschiedet, war aber keineswegs untätig. So erscheint nun eine Scheibe mit raren und schwer zu bekommenden Songs, an denen Werner mitgearbeitet hat oder eben, wie bei den beiden Songs von Lady, als Hauptinitiator am Werke war.
Zum ersten Mal kommen auch Songs seiner Atlantis-Vision zum Tragen, die er zusammen mit Holger Marx, Gitarrist bei Velvet Viper, geschrieben hat. Er zollt seinem alten Freund Jon Symon, verstorben Ende 2014, Tribut, indem er die vier Songs "Robot Man" und "Lady Macbeth", sowie "Kombi Zombie" und "Verklemmt" von Attacke zum ersten Mal auf einer CD erhältlich macht. Richtig viel neues kommt dabei zwar nicht zum Vorschein, doch alleine, dass nun auch die Raritäten von Jon Symon erhältlich sind, rechtfertigen den Kauf der CD. Und vielleicht, ja vielleicht, kommt ja nochmal was richtig neues von dem Meister der Tasten.
Fazit: Schickes Album mit einigen Raritäten.
I Feel The Fire (Lady)
I'm Looking For Somebody (Lady)
Lady Macbeth (Jon Symon)
Robot Man (Jon Symon)
Kombi Zombie (Attacke)
Verklemmt (Attacke)
Platons Atlantisdialoge (Auszug 1)
Atlantis
Platons Atlantisdialoge (Auszug 2)
The Return (Atlantis 2)
Platons Atlantisdialoge (Auszug 3)
Decadence (Atlantis 3)
Platons Atlantisdialoge (Auszug 4)
Riding The Dolphins (Atlantis 4)
Label: Yellow Snake Records
VÖ: 13.07.2018
Laufzeit: 56:20 Min.
Herkunft: Deutschland
Stil: Rock
Webseite:
Ähnliche Artikel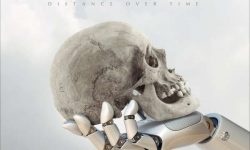 Mit ihrem letzten Album "The Astonishing", einem reinen Konzeptalbum, haben die New Yorker Prog-Götter erneut die Fangemeinde gespalten. Das sind
Weiterlesen