Live At Wacken 2017 (D) – 28 Years Louder Than Hell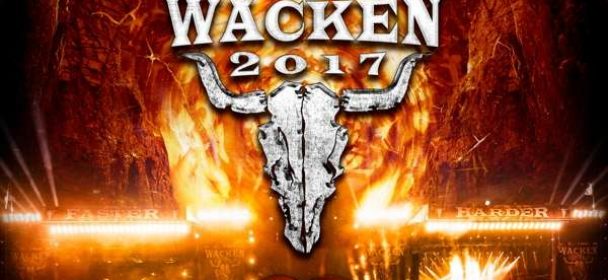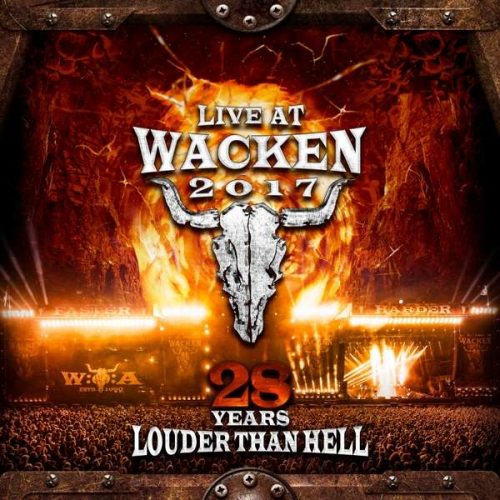 Auch im 28. Jahres des Bestehens des größten Metal-Festivals konnten die Macher mit kleinen Überraschungen glänzen. Auf wohl keinem anderen Festival weltweit kommen so viele Nationen zusammen, treffen sich so viele Fans zu einem einzigartigen Event und Happening. Einmal im Jahr rocken die 75.000 Besucher das kleine Örtchen Wacken in Schleswig-Holstein und hinterlassen dabei viele Anekdoten, aber auch Müll, der beseitigt werden muss. Das sei aber nur am Rande erwähnt, denn schließlich geht es ja um die CD/DVD Kombi.
Wie auch schon in all den Jahren zuvor, erscheint der Nachschlag ein knappes Jahr später und damit pünktlich zum aktuellen Festival. Die DVDs und CDs bieten einen bunten Überblick über immerhin 39 Bands mit 45 Songs auf den DVDs und 29 Songs auf den CDs. Wie jedes Jahr geben sich dabei die kleinen Bands, die auf den kleinen Bühnen ihr Dasein fristen, mit den Größen des Metals die Hand. Ausschnitte aus den einzelnen Shows, die vor allem durch die hervorragende Kamerarbeit und den Sound leben, der in Wacken ziemlich einzigartig ist, kommen dabei zum Vorschein. Der einzige Wermutstropfen aber bleibt, dass man als Fan gerne die kompletten Shows so mancher Acts sein Eigen nennen möchte, hier aber eben nur kurze Ausschnitte der einzelnen Shows präsentiert bekommt. Doch die ganze Atmosphäre, die seit nunmehr 28 Jahren (bzw. 29 in diesem Jahr) die Massen anzieht, kommt eindrucksvoll rüber und bringt ein wenig des Feelings ins heimische Wohnzimmer. Fans brauchen das Teil sowieso und wer sich für die diversen Stile und die Ausstrahlung von Wacken begeistern kann, sollte ebenfalls seine sauer verdienten Kröten opfern.
Fazit: Wie in jedem Jahr ein großer Spaß, der da in die Stuben des hungrigen Metalvolks transportiert wird.
DVD 1:
1. War Of Kings – Europe1. War Of Kings – Europe
2. Nothin' To Ya – Europe
3. Disease – UK Subs
4. Breaker – Accept & Orchestra
5. How The Years Condemn – Napalm Death
6. Hunter – Jet Jaguar
7. Witchkrieg – Witchery
8. Sârba Ciobaneasca – E-an-na
9. Rotten King – Inferum
10. In The Name Of Amun – Nile
11. Doomsday Machine – Kadavar
12. Space Dementia – Evil Scarecrow
13. Recipe For Hate – Clawfinger
14. The Wolves Die Young – Sonata Arctica
15. The Weigh Down – The Amity Affliction
16. Wo Sind Die Clowns? – Saltatio Mortis
17. Your Soul Deserves To Die Twice – Steak Number Eight
18. Embers Fire – Paradise Lost
19. Divide and Conquer – Prong
20. Master of Puppets – Apocalyptica
21. Nothing Else Matters – Apocalyptica
22. Death Squad – Sacred Reich
23. Dark Are the Veils of Death – Candlemass
DVD 2:
1. Ich Bin Ein Wahrer Satan – ASP
2. Ich Will Brennen – ASP
3. Full Throttle – Kryptos
4. Hot For Nietzsche – Turbonegro
5. Ratamahatta – Max & Igor Cavalera
6. Roots Bloody Roots – Max & Igor Cavalera
7. Spirits Of The Night – Rage
8. Rapid Fire (A Tyrant'S Elegy) – Tankard
9. Traktor – Russkaja
10. Riders Of The Dawn – Twilight Force
11. Evolution Umsonst – Kärbholz
12. Voice Of The Voiceless – Heaven Shall Burn
13. Counterweight – Heaven Shall Burn
14. Wir Sind Gott – Hämatom
15. Born To Lose, Live To Win – Headcat
16. In Trance – Uli Jon Roth
17. The Scarecrow – Avantasia
18. Satan Is Real – Kreator
19. Violent Revolution – Kreator
20. Black Mammoth – Fit For An Autopsy
21. Sieben – Subway To Sally
22. Heroes – Wacken Family Choir Mix
Label: Silver Lining Music
VÖ: 20.07.2018
Laufzeit: 225:00 Min.
Herkunft: Deutschland
Stil: Metal
Webseite: https://www.wacken.com/de/
Ähnliche Artikel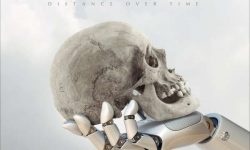 Mit ihrem letzten Album "The Astonishing", einem reinen Konzeptalbum, haben die New Yorker Prog-Götter erneut die Fangemeinde gespalten. Das sind
Weiterlesen