Venom (GB) – Storm The Gates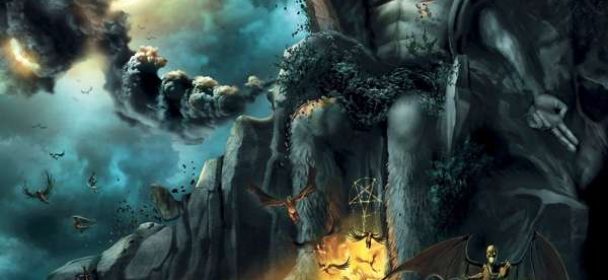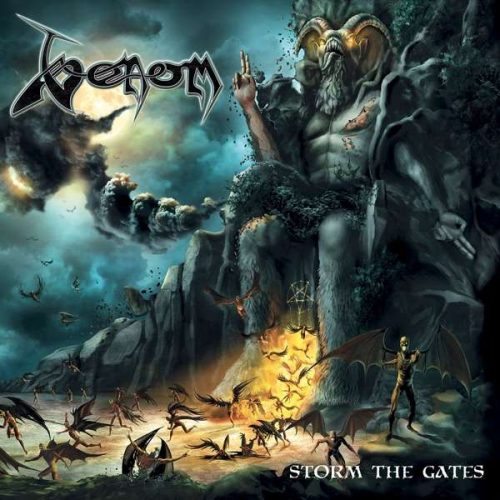 Als 1981 mit "Welcome To Hell" erste Album von Venom das Licht der Öffentlichkeit erblickt, gehen die Meinungen schwer auseinander. Für die Einen ist es infernalischer Lärm ohne jegliche Substanz, für die Anderen ist es der Beginn eines neues Musikstils, der die Metal Welt stark beeeinflusst und verändert. Mit "Black Metal", dem Nachfolger, erschaffen sie gar ein völlig neues Genre. Nun, etliche Jahre später legen Venom (nicht zu verwechseln mit Venom Inc.), die Formation um Gründer Conrad Lant, besser bekannt als Cronos, ein neues Werk vor.
Noch immer böse, übelst hart und mit höllischen Texten, knüppelt die Band ihre Songs aus den Boxen. Cronos Gesangsstil hat sich dabei natürlich nicht weiterentwickelt, was auch jeden Fan sicher enttäuschen würde. Noch immer röchelt er mehr, denn singt, was aber einfach sein Markenzeichen ist. Musikalisch betrachtet wütet das Album ungemein, was vor allem an dem infernalischen Riffing von Rage liegt, der mit seinem Spiel für die nötige Härte sorgt. Die Basis legen Cronos mit seinem wuchtigen Bassspiel und Drummer Dante. Selbst Songstrukturen sind erkennbar, zeigen, dass die Band wesentlich mehr kann als einfach nur zu lärmen. Ohne Venom hätte es Bands wie Slayer, Exodus, Sodom, Kreator oder Destruction vermutlich nie gegeben, haben sie doch von der unbändigen Kraft und den außen vorgelassenen Konventionen, dem Übergehen jeglicher Strukturen, erheblich profitiert. Mit "Storm The Gates" setzt die Mannschaft um Cronos diesen einst eingeschlagenen Pfad fort und beweist, dass man auch im Jahr 2018/2019 mit extremer Musik zu rechnen hat.
Fazit: Neben den üblichen Merkmalen sind deutliche Songstrukturen erkennbar.
Bring Out Your Dead
Notorious
I Dark Lord
100 Miles To Hell
Dark Night (Of The Soul)
Beaten To A Pulp
Destroyer
The Mighty Have Fallen
Over My Dead Body
Suffering Dictates
We The Loud
Immortal
Storm The Gates
Label: Spinefarm/Universal
VÖ: 14.12.2018
Laufzeit: 53:03 Min.
Herkunft: England
Stil: Metal
Webseite: http://www.venomslegions.com/
Ähnliche Artikel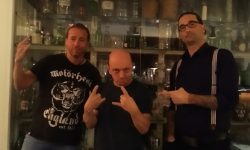 Van Canto, Sabaton, Nightwish, Within Temptation, Rhapsody, Equilibrium alles Metal-Bands, mit denen ein Bernhard Hoecker sehr gut leben kann! Es
Weiterlesen