The Vegabonds (USA) – V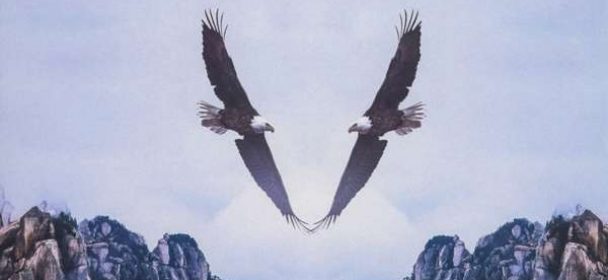 Mit "V" haben die aus Nashville, Tennessee stammenden Southern Rocker ihr neuestes Werk am Start. Mit neuem Label im Rücken soll es dann auch hierzulande endlich klappen.
Wer die Vorgänger kennt, weiss, dass The Vengabonds nie die harten Rocker waren, sondern schon immer auch typische Americana Elemente in ihren Gesamtsound einfliessen liessen. Auch diesmal zeichnet sich das Album durch einen tollen Variantenreichtum aus, den so wohl derzeit keine andere Band dermassen gekonnt hinbekommt. Zwischendruch gibt es auch noch eine kleine Prise Country on top, was dem jeweiligen Song sogar richtig gut tut. Die Produktion, die erstaunlich räumlich klingt, wurde von Tom Tapley übernommen, der bereits Blackberry Smoke, Sugarland oder Mastodon zu Ehren gebracht hat. Luftig und locker, ganz der Musik angepasst, hat er den Songs einen ganz eigenen Stempel aufgedrückt, der sich wunderbar anschmiegsam ins Ohr des Hörers schleicht und festsetzt. The Vegabonds haben zwar auch diesmal kein Album mit hohem Hitpotential eingespielt, das aber scheint auch nicht wirklich wichtig zu sein, haben sie sich doch keineswegs verbogen. Ihren Wurzeln treu geblieben, kann sich das Album in die bisherigen Veröffentlichungen bedingungslos einreihen, denn hier wird Authentizität gross geschrieben.
Fazit: Ein neues kleines und zauberhaftes Southern/Americana Album.
Partyin' With Strangers
Generation Of Happiness
I Ain't Having It
When The Smoke Clears Up
Everything I Need
Best I Can
Traveling Man
Help Is On The Way
Label: Blue Élan Records
VÖ: 18.01.2019
Laufzeit: 34:10 Min.
Herkunft: USA
Stil: Southern Rock
Webseite: http://thevegabonds.com/
Facebook: https://www.facebook.com/thevegabonds/
Ähnliche Artikel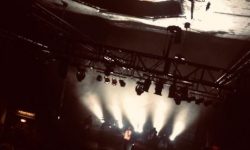 Nachdem die Norweger bereits im Februar zum 20-jährigen Jubiläum ihres 1999 erschienen Debütalbums "Industrial Silence" eine komplett ausverkaufte Reunion-Tour spielten
Weiterlesen