Eradicator (D) – The Atomic Blast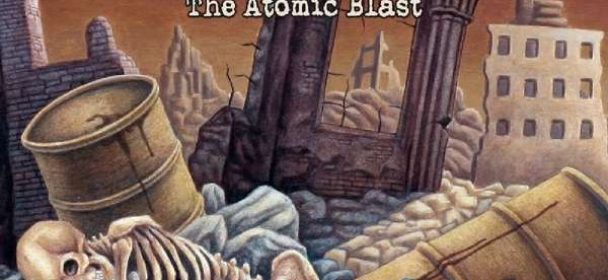 Thrash Metal Bands gibt es derzeit wie Sand am Meer. Irgendwo scheint ein Nest zu sein, aus dem fast täglich der neueste, heisse Scheiss ans Tageslicht dringt. Die Nordrhein-Westfalen Thrasher Eradicator gibt es allerdings bereits seit 15 Jahren und "The Atomic Blast" war das erste Full Length Album, das ursprünglich vor 10 Jahren das Licht der Welt erblickte. Seit einer Ewigkeit aber war das Album nicht mehr erhältlich, weshalb es nun anlässlich der beiden Jubiläen mit vier zusätzlichen Stücken erneut erscheint.
Aus den Boxen knallt der übliche Thrash Metal, wie man ihn schon mehrfach gehört hat. Neue Einflüsse oder Innovationen will man auf den ersten Blick nicht erkennen. Doch die Band versteht ihr Handwerk mehr als recht, kann auf ausgefeiltes Riffing zurückgreifen und hat zudem in Sänger und Gitarrist Sebastian Stöber einen ausgezeichneten Shouter in ihren Reihen, der perfekt zu den treibenden Drums und schneidenden Riffs passt. Old School hin oder her – das Album hat seinen ganz eigenen Reiz, der manchmal auch durchaus an die großen Helden der Bay Area heranreichen kann. Doch auch europäische Einflüsse sind deutlich erkennbar. Damit bietet das Album den Spagat, den sich andere Bands häufig nicht trauen und zu sehr an ihren Vorbildern festhalten. Die ursprünglichen Versionen klingen auch 10 Jahre später noch immer der Zeit angepasst, während die vier zusätzlichen Songs Neueinspielungen sind, die allesamt live im Studio eingespielt wurden. Das merkt man ihnen auch an, haben sie doch eine gewisse Rauheit, die den anderen Songs manchmal abgeht. Für Thrash Fans ein sicher schickes Album, das Spass macht.
Fazit: Feiner Thrash aus deutschen Landen, der sich international behaupten kann.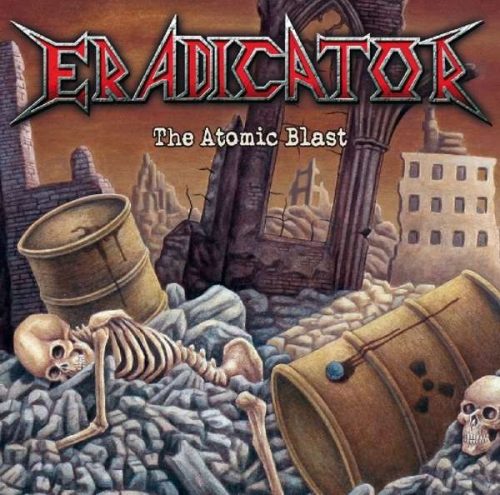 Possessed By The Devil
Capital Punishment
War In My Head
Thrashing Through The Pit
Never Surrender
Trigger To Apocalypse
Place Of No Return
When Bullets Drop Like Rain…
Nothing But Ashes Remain
War In My Head (Re-Atomic Blast 2019)
Trigger To Apocalypse (Re-Atomic Blast 2019)
Possessed By The Devil (Re-Atomic Blast 2019)
Capital Punishment (Re-Atomic Blast 2019)
Label: Green Zone Music
VÖ: 22.03.2019
Laufzeit: 58:53 Min.
Herkunft: Deutschland
Stil: Thrash Metal
Webseite: https://www.eradicator.de/
Facebook: https://www.facebook.com/EradicatorThrash/
Ähnliche Artikel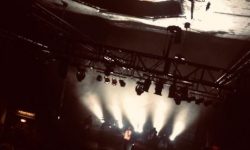 Nachdem die Norweger bereits im Februar zum 20-jährigen Jubiläum ihres 1999 erschienen Debütalbums "Industrial Silence" eine komplett ausverkaufte Reunion-Tour spielten
Weiterlesen