Universal Hippies (GR) – Evolution Of Karma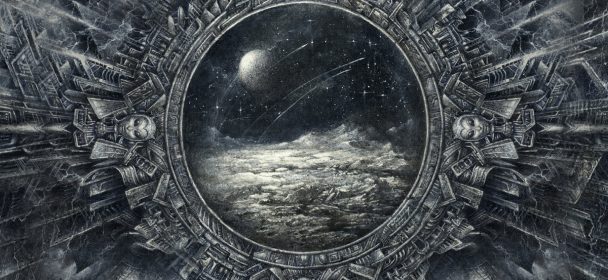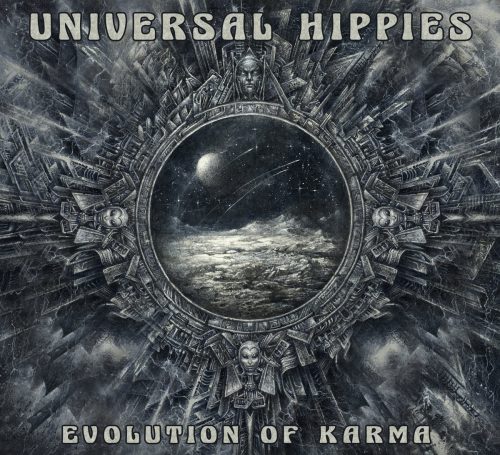 Dass aus Griechenland nicht nur Schulden, Gyros und Zaziki kommen, weiß man als musikaffiner Mensch schon lange. Doch der Blues und seine Spielarten sind doch eher ungewöhnlich für die Südeuropäer. Aus Kavala im Norden Griechenlands stammt diese Drei-Mann-Band, die mit "Evolution Of Karma" ihr zweites Album am Start hat.
Hauptakteur der Band ist Stavros Papadopoulos, der mit seinem exzellenten Spiel für Aufmerksamkeit sorgt. Das einzig störende für einige wird das Fehlen jeglichen Gesangs sein. Doch erstaunlich ist, dass es kaum auffällt, da Stavros versteht kleine Geschichten mit seinem Instrument zu erzählen. Hier stehen Finesse und Spielfertigkeit neben kompositorischer Fertigkeit und Einfühlungsvermögen, dem Erkennen eines Songs. Auch wenn der Vergleich ein wenig hinkt, so kommt doch manchmal die erzählerische Struktur zu Joe Satriani ans Tageslicht, der es ebenfalls versteht Songs zu schreiben, die auch Nicht-Gitarristen lieben und nachvollziehen können. Songwriting wird hier groß geschrieben. Was vielleicht auch manchmal ein wenig Zeit benötigt, bis der jeweilige Song so richtig aus den Puschen kommt, dafür aber dann derbe losrockt. Hier kann jeder fündig werden und das Album als Soundtrack für die nächste Gartenparty schon mal vormerken.
Fazit: Cooler Stoff aus Griechenland.
Evolution
Wings Of Pegasus
Journey Of The Impossible Hero
Ophelia's Dream
Metamorphosis
Road To Olympus
Spiral Waves
Harmonic Alchemy
Outskirts Of Infinity
Karma
Label: Grooveyard Records/Just For Kicks Music
VÖ: 15.06.2018
Laufzeit: 52:52 Min.
Herkunft: Griechenland
Stil: Instrumental Southern Rock/Blues Rock
Webseite: https://www.facebook.com/Universal-Hippies-455397581463053/
Ähnliche Artikel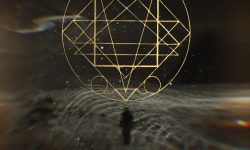 It is our utmost pleasure to share our completely new DEKADENT lyric video for "Shepherd of Stars", taken from our
Weiterlesen