Luke Gasser (CH) – The Judas Tree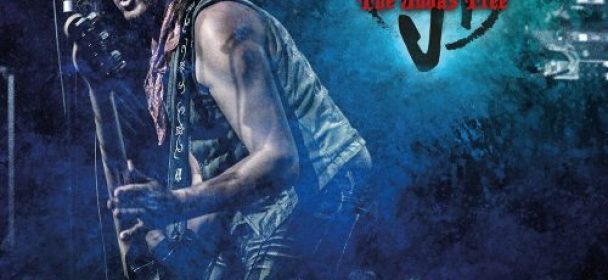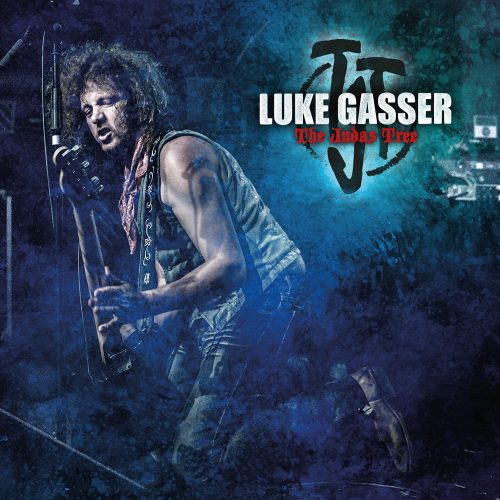 Klappe die 5.! Das umtriebige Allroundtalent Luke Gasser legt präzise wie ein Schweizer Uhrwerk beinahe jährlich ein neues Studioalbum vor. Darüber hinaus findet der Bildhauer, Politiker, Schauspieler und Autor in Personalunion auch noch die Zeit, einen Kinofilm zu drehen, denn – wie sollte es auch anders sein – als Filmemacher ist Gasser ebenfalls seit vielen Jahren erfolgreich aktiv. Ich kann nicht ansatzweise nachvollziehen, wie der Bursche das alles bewältigt. Umso erstaunlicher ist vor diesem Hintergrund, dass die kreative Quelle offensichtlich nicht zu versiegen scheint, denn auch sein neuestes Werk THE JUDAS TREE liefert so manch mitreissenden Moment.
Luke Gasser ist ein Mensch, der mit seiner Meinung nicht hinter dem Berg hält, auf gesellschaftliche Missstände aufmerksam macht und klare Meinungen vertritt. Diese Stringenz spiegelt sich in seiner Musik und seinen Texten (z.B. "Seven Tons Of Load") wieder. Der Bon Scott-Fan geht konsequent seinen Weg, pfeift auf jedwede Trends und bleibt auch mit THE JUDAS TREE seinem schnörkellosen, hemdsärmeligen Rock'n'Roll ("The Mills Of God", "Justified", "(You Really) Hit Me Home") treu. Mit seinen langjährigen Wegefährten Zach Prather (Bass) und Mike Malloth (Drums) hat Gasser auch das neueste Werk live im Studio eingespielt, einige Songs gar in einem einzigen Take. Eitelkeit und Perfektionismus sind bei Gasser fehl am Platze, es geht einzig und allein um das richtige Feeling des Songs. "Attitude" ist hier das Schlüsselwort.
Dass seine Songs auch "unverstärkt" bestens funktionieren, stellt der Tausendsassa mit gleich sieben akustischen Nummern eindrucksvoll unter Beweis. "Dairy Pages", "Wedding Station" oder "Hard To Love You" kommen in bester Singer/Songwriter-Manier daher. Parallelen zu Dylan, Townes Van Zandt oder dem "Boss" (in seiner Nebraska/Ghost Of Tom Joad-Phase) sind unüberhörbar. Und während man diesen Songs lauscht fragt man sich ernsthaft, warum Gasser nicht längst ein reines Folk-Album aufgenommen hat. Vom "Alpen-Lemmy" zum "Hochgebirgs-Springsteen". Wenn jemand diesen künstlerischen Spagat hinbekommt, dann ist das Luke Gasser!
Marc Schipper
Tracklist:
01 Rage of Fury
02 The Mills Of God
03 Justified
04 Bound To Get Harder
05 Seven Tons Of Load
06 This Kid
07 Lay My Hopes Across The Sea(You Really) Hit Me Home
08 Dairy Pages
09 Wedding Station
10 The Judas Tree
11 Scorpio Girl
12 Little Lover
13 Cretean Summer
14. It's Not Affection
15 Before The Rain
16 Wrong Direction
17 Hard To Love You
18 Cup Of Destruction
Label : Blue Rose Records
VÖ: 01.06.2018
Laufzeit: 72:25 Min.
Herkunft: Schweiz
Stil: Rock'n Roll/Singer-Songwriter
Internet:
Ähnliche Artikel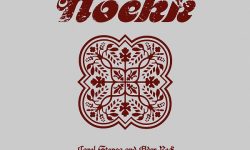 Da gibt es nach 10 Jahren endlich wieder ein Lebenszeichen der beiden Empyrium-Mitglieder, und dann gibt es nur 500 Einheiten
Weiterlesen