The Struts (GB) – Young & Dangerous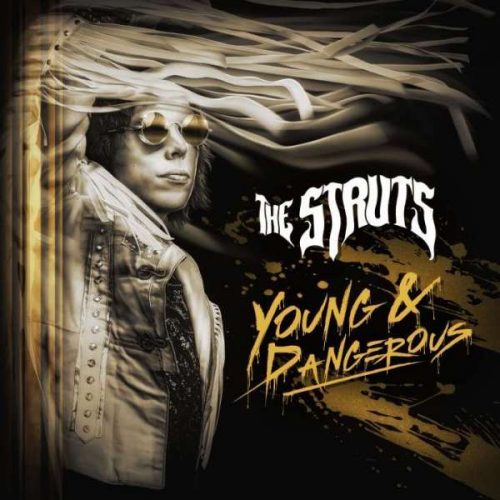 Aus dem englischen Derby stammt die junge Formation, die mit "Young & Dangerous" ihr zweites Werk vorlegt. Musikalisch orientieren sie sich an Bands der siebziger Jahre wie The Sweet, T. Rex & Marc Bolan und ein wenig David Bowie klingt auch durch. Okay, wirklich neu ist das also nicht, was die seit immerhin zehn Jahren bestehende Band dem Hörer hier um die Ohren haut, doch mit ihrer Attitüde konnten sie bisher überzeugen.
Das Debüt war dann auch mehr eine Hommage als ein eigenständiges Werk. Gut gemacht zwar und vor allem mit eigenen Songs, aber mehr war es dann auch nicht. Mit den Stones, Guns n'Roses, The Who und Foo Fighters haben sie bereits die Bühne geteilt und konnten dabei mächtig absahnen. Vor allem, dass sie ihren Songs auch eine frische Note mitbeimengen und auf den Hardrock der achtziger Jahre nicht verzichten wollen, rückt die Band in die Nähe ihrer Landsmänner von The Darkness. Einzig die Eigenständigkeit fehlt den Jungs noch und die haben sie auch auf dem aktuellen Output (noch) nicht wirklich gefunden. Die Songs an sich können von ihrer Art her völlig überzeugen und auch auf Produktionsseite sieht alles prima aus. Und dennoch will einem kaum ein Song so richtig im Kopf bleiben. Lediglich der mit einer Brian-May-Gedächtnis-Gitarre versehene Song "Tatler Magazine" bringt diesen unwiderstehlichen Refrain mit. Doch nach ein paar Durchläufen schleichen sich dann immer mehr Songs ins Ohr und Gedächtnis. Vielleicht sollte man weder Band noch Album gleich abschreiben und beiden erstmal eine Chance geben. Irgendwann gefällts dann richtig.
Fazit: Nach einem müden Anfang schleicht sich das Album peu à peu ins Ohr.
Body Talks
Primadonna Like Me
In Love With A Camera
Bulletproof Baby
Who Am I?
People
Fire (Part 1)
Somebody New
Tatler Magazine
I Do It So Well
Freak Like You
Ashes (Part 2)
Body Talks (Feat. Kesha)
Label: Interscope Records
VÖ: 11.01.2019
Laufzeit: 45:01 Min.
Herkunft: England
Stil: Glam Rock
Webseite: https://thestruts.com/
Facebook: https://www.facebook.com/thestruts/
Ähnliche Artikel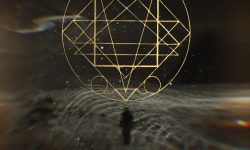 It is our utmost pleasure to share our completely new DEKADENT lyric video for "Shepherd of Stars", taken from our
Weiterlesen