Massive Wagons (GB) – Full Nelson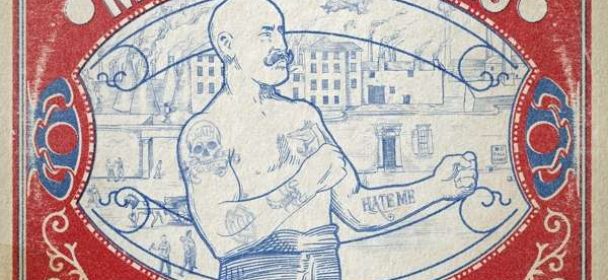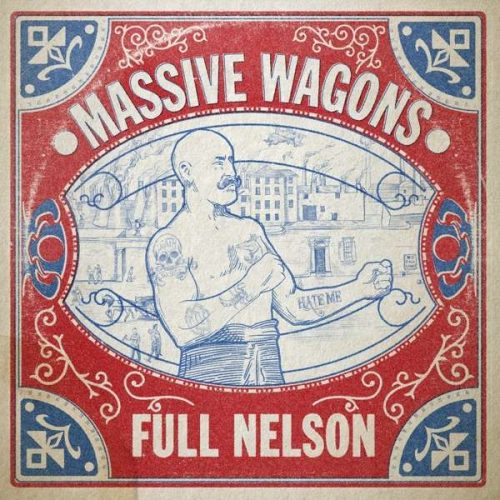 Bereits im Oktober letzen Jahres erschien das vorliegende Album der britischen Hardrocker. Da es damals an uns vorbeigegangen ist, scheint nun der richtige Zeitpunkt zu sein euch das Album näher zubringen. "Full Nelson" ist bereits das vierte Album der aus Carnforth stammenden Band.
Der erste Eindruck, den man als Hörer dann um die Ohren geballert bekommt, spricht Bände. Gradliniger, bluesbeeinflusster Hardrock britischer Prägung, wie er von Bands wie Thunder oder auch The Almighty (nur mit weniger Rotz) nahezu zelebriert wird. Mit ordentlich Power und vor allem Melodien, denen man nur schwer entkommen kann, sind das Gebot der Stunde. In einer gerechten (Musik)Welt würde die Band in der ersten Liga mitspielen, sich die großen Bühnen zu Eigen machen. Hook reiht sich an Hook, was vor allem in dem Breitwand-Boogie Rocker "Back To The Stack", der in der Zeile "Why Don't You Raise Your Glass for Rick, Cause I'm Raising Mine" mehr als deutlich dem verstorbenen Status Quo Gitarristen Rick Parfitt huldigt, zum Ausdruck kommt. Alleine dieser Song wäre den Kauf des Albums wert. Doch der Rest kann ebenso überzeugen, rockt von Anfang bis Ende und zeigt die Vielseitigkeit der Band. Zieht euch mal den Megaknaller "Ratio" rein. Für solch einen Song würden andere Bands sterben und hier klingt das mal eben locker aus der Hüfte geschoben. Warum habe ich diese Band erst jetzt entdeckt???
Demnächst ist die Band übrigens auch live zusammen mit Thunder unterwegs und sollte auf keinen Fall verpasst werden.
Tour w/Thunder
25.03. München, Backstage
26.03. Aschaffenburg, Colos Saal
27.03. Ludwigsburg, Rockfabrik
28.03. OFF
29.03. Berlin, Frannz Club
30.03. Hamburg, Knust
31.03. Bochum, Zeche
01.04. OFF
02.04. Nürnberg, Hirsch
03.04. Köln, Kantine
Fazit: Nich lang schnacken… holt euch das Teil und es wird euch holen.
Under No Illusion
China Plates
Billy Balloon Head
Sunshine Smile
Northern Boy
Robot (Trust In Me)
Back To The Stack
Hate Me
Last On The List
Ballad Of Verdun Haynes
Ratio
Tokyo
Label: Earache Records
VÖ: 10.08.2018
Laufzeit: 47:34 Min.
Herkunft: England
Stil: Hardrock mit Blueseinschlag
Webseite: https://www.massivewagons.com/
Facebook: https://www.facebook.com/MassiveWagons/
Ähnliche Artikel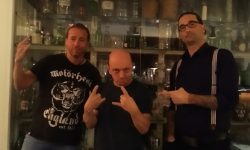 Van Canto, Sabaton, Nightwish, Within Temptation, Rhapsody, Equilibrium alles Metal-Bands, mit denen ein Bernhard Hoecker sehr gut leben kann! Es
Weiterlesen