Sons Of Apollo (USA) – Live With The Plovdiv Psychotic Symphony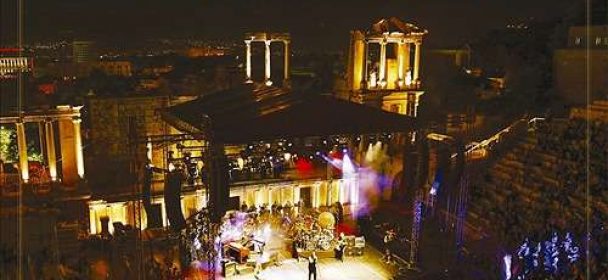 Die Sons of Apollo dürften wohl die derzeit interessanteste Band mit Starbesetzung im Prog sein. Mit Jeff Scott Soto, Ron "Bumblefoot" Thal, Derek Sherinian, Billy Sheehan und Mike Portnoy liest sich die Besetzung wie ein Who is Who der Szene. Liveauftritte der Band sind immer wieder ein Erlebnis und lassen die teilweise bis zu drei Stunden langen Gigs wie im Fluge vergehen. Nun liegt endlich auch ein Live-Mitschnitt der letzten Tour vor.
Doch was macht man, wenn das eigene Songmaterial nicht ausreicht um einen Abend würdevoll zu bestreiten? Man greift auf Cover-Songs zurück, an deren Original man entweder selber beteiligt war oder einfach als Hommage an die jeweiligen Künstler und Bands gelten darf. Bei dem nun erschienenen Mitschnitt aus Bulgarien hat sich zur Band noch das Plovdiv Symphony Orchestra gesellt, das seitens der Band mal eben in Plovdiv Psychotic Symphony umbenannt wurde. Dadurch bekommen die dargebotenen Songs noch mehr Tiefe, stehen noch mehr in ihrer Präsenz dem Hörer zur Verfügung und offenbaren dabei die technische Brillanz der beteiligten Musiker. Zum Sehgenuss der Blu-ray bzw. DVD trägt darüber hinaus die beeindruckende Kulisse des Amphitheaters in Plovdiv bei, das für diese aussergewöhnliche Band wie geschaffen ist. Die Band scheint sich sichtlich wohlzufühlen, sieht es doch nicht nach Arbeit, sondern nach Spaß und Liebe am Musizieren aus. Hier spielt sich niemand in den Vordergrund, wirkt als gewachsene Band wie eine Einheit. Wer also das Debüt der Band bereits verinnerlicht hatte, wird hier seine helle Freude haben.
Das Konzert erscheint als 3 CD Package mit DVD, als Blu-ray, im schicken Artbook mit den CDs und DVD plus Blu-ray.
Fazit: Für Fans ein Muss.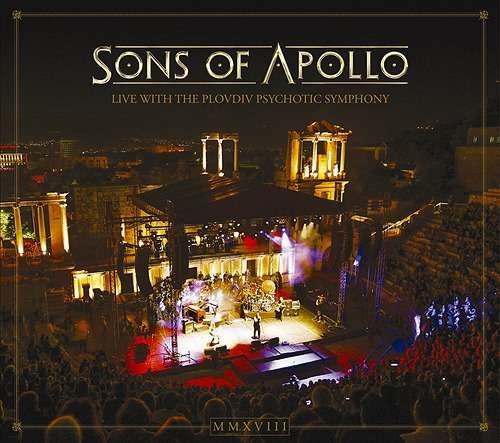 1 – God of the Sun (11:56)
2 – Signs of the Time (06:38)
3 – Divine Addiction (05:14)
4 – That Metal Show Theme (00:56)
5 – Just Let Me Breathe (05:53)
6 – Billy Sheehan Bass Solo (04:42)
7 – Lost in Oblivion (04:45)
8 – JSS Solo Spot: The Prophet's Song/Save Me (09:33)
9 – Alive (05:12)
10 – The Pink Panther Theme (04:31)
11 – Opus Maximus (11:11)
12 – Kashmir (09:35)
13 – Gates of Babylon (07:48)
14 – Labyrinth (09:24)
15 – Dream On (04:53)
16 – Diary of a Madman (07:51)
17 – Comfortably Numb (09:16)
18 – The Show Must Go On (04:22)
19 – Hell's Kitchen (04:31)
20 – Derek Sherinian Keyboard Solo (08:46)
21 – Lines in the Sand (12:40)
22 – Bumblefoot Solo Spot (02:38)
23 – And the Cradle Will Rock (05:58)
24 – Coming Home (09:32)
Label: Inside Out Music
VÖ: 30.08.2019
Laufzeit: 167:40 Min.
Herkunft: USA
Stil: Prog Rock/Metal
Webseite: https://www.sonsofapollo.com/
Facebook: https://www.facebook.com/SonsOfApollo1/
Ähnliche Artikel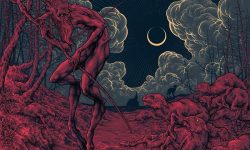 With Nephilim Grove, Novembers Doom celebrate their 30th anniversary in style, building upon the grandiose vision Paul Kuhr has developed
Weiterlesen