SICK OF IT ALL (USA) – Wake The Sleeping Dragon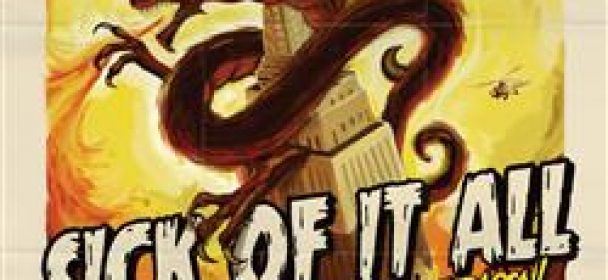 Über 30 Jahre lang konstanter, explosiver NY Hardcore, Punk, Wut, Groove und natürlich Spaß dabei. Auch im Jahr 2018 sind die Amerikaner zum Glück nicht müde und hauen uns 17 x neue Songs im gewohnten Sound, in knapp 33 Minuten um die Ohren…nein: sie prügeln uns die Songs rein! So wie es sich gehört, so wie man es kennt und auch genau so, wie man es von Sick Of It All hören, bzw. erleben will. Man spricht ja gern bei Balladen von Musik die berührt und Gefühle erzeugt…aber das ist hier nicht anders, auch hier gibt es diese Achterbahnen. Zum einen ist es die Musik, welche die Wut und Energie transportiert – zum anderen ist es das wohle Gefühl, noch wirklich guten Hardcore geboten zu bekommen. Qualität. Durch und durch oldschool. Trotzdem geht der Band die Vielfältigkeit nicht ab und so vergisst man zwischendurch Humor genauso wenig, wie die kleinen thrashigen Ansätzen, die den Songs hier und da ´ne eher metallischere Kante geben. Aber nicht das Sick Of It All´sche Verständnis von Hardcore durcheinanderwürfeln.
Fazit: So ausgelutscht es sich vielleicht liest, doch die Band ist wirklich noch nicht am Ende mit dem Schreiben, sehr guter Songs. Das Album ist nearly perfect und ich freue mich auf Live-Aktivitäten…zum Beispiel auf der Persistance-Tour 2019 gemeinsam mit Ignite und vielen weiteren hochkarätigen Kollegen. Ein Tritt in die Magengrube, der auch noch Spaß macht. So muss das!!!
Tracklist:
01. Inner Vision
02. That Crazy White Boy Shit
03. The Snake (Break Free)
04. Bull's Anthem
05. Robert Moses Was A Racist
06. Self Important Shithead
07. To The Wolves
08. Always With Us
09. Wake The Sleeping Dragon
10. 2+2
11. Beef Between Vegans
12. Hardcore Horseshoe
13. Mental Furlough
14. Deep State
15. Bad Hombres
16. Work The System
17. The New Slavery
Line-Up:
Lou Koller – Vocals
Pete Koller – Guitars
Craig Setari – Bass
Armand Majidi – Drums
VÖ: 02-11-2018
Label: Century Media
Spielzeit: 33:06 Min.
Herkunft: USA
Genre: New York Hardcore
Internet:
FB – https://www.facebook.com/sickofitallny/
HP – https://www.sickofitall.com/
Youtube:
Ähnliche Artikel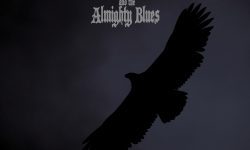 2015 erschien das sebstbetitelte Debüt der Norweger, 2017 legten sie mit "II" nach und nun wurden alle Trademarks der ersten
Weiterlesen