Semantic Saturation (CAN) – Paradigms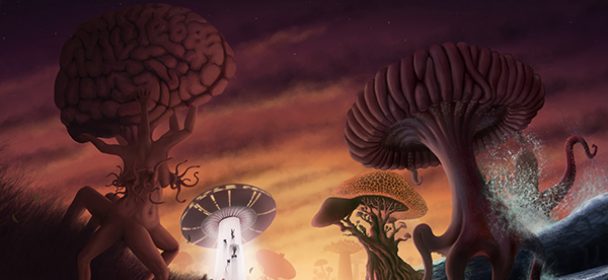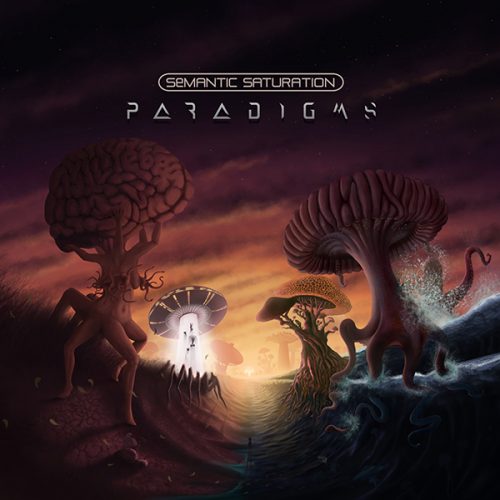 Shant Hagopian, Mastermind hinter Semantic Saturation, hat es wieder einmal geschafft und engagierte Musiker um sich geschart, die seiner Vision folgen und in die Tat umzusetzen verstehen. Die bekanntesten Mitstreiter dürften diesmal wohl Craig Blundell (Frost/Steven Wilson) und Kristoffer Gildenlöw (Ex-Pain Of Salvation) sein.
Wer das erste Werk des kandaischen Tausendsassas noch im Kopf hat, wird sich daran erinnern, dass Hagopian bereits hier eine phänomenale Mixtur aus Metal, Prog und Fusion zu Tage förderte, die in einigen Momenten an King Crimson im Zusammenspiel mit Joe Satriani erinnern wollte. Diese Linie fährt er auch auf "Paradigms" weiter, setzt dem Ganzen aber noch einen deutlich metallischeren Stempel auf. Doch auch der Jazz kommt nicht zu kurz, finden sich doch Querverweise dazu in nahezu jedem der 10 Songs wieder. So ist "Paradigms" eine Reise in die Gedankengänge Hagopians und gleichzeitig eine Entdeckung der besonderen Art, denn auch wenn man meint schon alles zu kennen, kann man hier auf große Entdeckungsreise gehen. Das liegt auch daran, dass trotz aller irrwitzigen Strukturen die Songs einen roten Faden haben und zudem auch hypermelodisch sind, was natürlich das Entdecken wesentlich erleichtert und dadurch eben nicht nur ein Album für Musiker geworden ist.
Fazit: Genialer Prog-/Fusion-/Jazz-Metal mit Tiefgang und Seele und ein Indie Tipp.
Mirrors Of Confusion
Carousel Of Death
Pareidolia
Empty Whisky Jar
The Stranger From Andromeda
Until We Meet Again
Ulterior Harmony
Disturbance Within
Universal
Where Dreams Have Died
Label: Cornless Unicorn/Just for Kicks
VÖ: 12.10.2018
Laufzeit: 56:25 Min.
Herkunft: Kanada
Stil: Instrumental Pro Metal/Fusion
Webseite: https://www.semanticsaturation.com/
Facebook: https://de-de.facebook.com/SemanticSaturation/
Ähnliche Artikel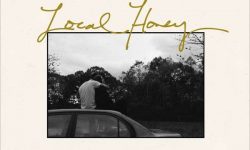 Mit Gaslight Anthem hat er sich ganz nach vorne gespielt und große Hallen füllen können. Doch seit einiger Zeit liegen
Weiterlesen