ROINE STOLT´S THE FLOWER KING (SWE) – Manifesto Of An Alchemist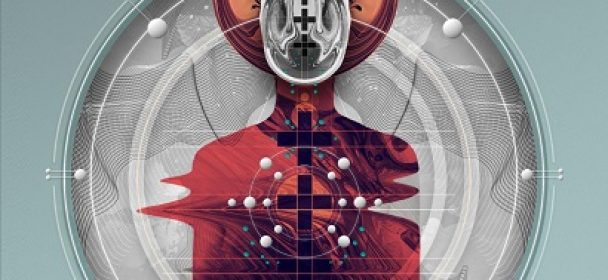 Es tut sich die Frage auf, warum "Manifesto Of An Alchemist" mehr nach dem Debüt der Flower Kings klingt, warum Roine Stolt den Bandnamen mitbenutzt (bzw. den Titel des Debüts der Flower Kings) und es doch keine Flower Kings Scheibe ist, obwohl u.a. auch die Musiker dran beteiligt sind? Liegt es daran, dass das "Manifesto…" in nur wenigen Wochen, anstatt in mehreren Monaten eingezimmert wurde? Oder weil Roine einfach nur Bock darauf hatte, mal wieder etwas Neues mit seinen Bandkollegen und Freunden aus seinen anderen Betätigungsfeldern wie Kaipa, Transatlantic, The Sea Within, usw., zu machen? Keine Fragen hinterlässt der Inhalt des Albums. Zum Großteil leichtfüßiger Progressive Rock mit leichter Retro Note, der mal sehr einfach und eingängig daherkommt, aber auch eskalierend epische Momente aufweist. Würde mir auf Vinyl wahrscheinlich besser gefallen, weil die Songs einfach wärmer klingen müssen. So hat sich das Herr Roine wohl auch gedacht, denn über 40 Jahre Musik machen, über 200 Songs schreiben, hinterlassen Spuren der Erfahrung, weshalb das Manifesto auch auf Vinyl erscheint.
Fazit: Ehrlich, etwas bahnbrechend Neues hat jetzt niemand erwartet, und so klingt das Album für mich, wie eine Art Best-Of des Meister´s himself. Nicht negativ gemeint, in keinster Weise, denn er ist immer noch ein wegweisender Komponist von Rocksongs, die Ihre Wege in die Welt und in die Herzen (wohl eher Ohren) der Musikfreunde fand. Warum man das aber nicht Flower Kings & Friends nannte, erschließt sich mir auch nach dem drölfzigsten Durchgang nicht. Ich höre die Flower Kings, es sind auch (u.a.) die Flower Kings, aber sie sollen es nicht sein, weil die Flower Kings auf Eis liegen. Dazu wird auch noch versprochen, dass einige Songs den Weg ins Liveprogramm der Flower Kings finden werden. That´s Progressive! Mit Haken & The Tangent definitiv ein Highlight für die Progger in diesem Jahr, innerhalb kürzester Zeit erschienen.
Tracklist:
1. Rainsong (1:27)
2. Lost America (9:50)
3. Ze Pawns (8:27)
4. High Road (12:32)
5. Rio Grande (7:50)
6. Next To A Hurricane (4:25)
7. The Alchemist (6:57)
8. Baby Angels (3:48)
9. Six Thirty Wake-Up (4:17)
10.The Spell of Money (9:48)
Line-Up (on this recording):
Roine Stolt – lead vocals, guitars, synths, keyboards, bass
Marco Minnemann – drums (u.a. The Sea Within)
Michael Stolt – bass, vocals (u.a. Flower Kings, Kaipa)
Jonas Reingold – bass (u.a. Flower Kings, The Sea Within)
Rob Townsend – sax (u.a. Steve Hackett)
Max Lorentz – Hammond B3, vocals (u.a. Kaipa)
Zach Kamins – Moog & keys
Hans Froberg – vocals (u.a. Flower Kings)
Nad Sylvan – vocals (u.a. Steve Hackett, Agents Of Mercy)
VÖ: 23-11-2018
Label: Inside Out Music
Spielzeit: zu kurze 69:24 Min.
Herkunft: Schweden
Genre: Progressive Rock
Tourdates:
SPOCK'S BEARD + ROINE STOLT'S THE FLOWER KING
CELEBRATE INSIDEOUTMUSIC'S 25TH ANNIVERSARY ON TOUR
2018 / 8th December – Hedon, Zwolle, Netherlands
2018 / 9th December – Islington Assembly Hall, London, UK
2018 / 10th December – Academy Club, Manchester, UK
Internet:
FB – https://www.facebook.com/TheFlowerKings/
HP – https://www.roinestolt.com/
Youtube:
Ähnliche Artikel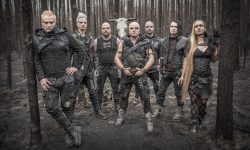 "Die Zeit ist nahe! Die Stunde der Offenbarung steht bevor! Vergesst die Theorien über Polsprung, Eiszeit und Asteroideneinschläge und macht
Weiterlesen