Robert Randolph And The Family Band (USA) – Brighter Days
Gleich mit dem ersten Album "Live At The Wetlands", erschienen 2002, konnte die Multi-Kulti-Truppe um Robert Randolph die volle Punktzahl einfahren. Die Wurzeln liegen tief im Funk und Soul begraben, fördern aber auch immer wieder Einflüsse aus dem Blues zutage. Hinzu kommt, dass Robert einer der Ersten war, der die Pedal Steel Guitar abseits der Country Musik eingesetzt hat, war dieses Instrument doch ansonsten eher den Klängen der Prärie zugeordnet. Fünf Studioalben und zwei Livemitschnitte gehen inzwischen auf das Konto der Band, die ganz dem Namen nach neben Robert noch zwei weitere Familienmitglieder (Marcus und Lenesha) in ihren Reihen führt. Als viertes Rad am Wagen ist Bassist Danyel Morgan für die tiefen Töne zuständig.
Auf "Brighter Days" verfolgt Robert Randolph mit seiner Familiebande konsequent den einst eingeschlagenen Weg weiter. Im Laufe der Jahre sind zwar immer mehr Elemente des Blues in das Spiel der Band eingeflossen, doch die Wurzeln sind unverkennbar nach wie vor im Soul und Funk, wie ihn einst vor allem Sly & The Family Stone in die heimischen Stuben brachten. Da auch Jam-Elemente zunehmends Einzug gehalten haben, klingt das neue Werk noch runder, noch spannender und intensiver, als ohnehin schon. Dabei steht natürlich erneut das einzigartige Spiel auf der Pedal Steel im Vordergrund, drängt aber weder den Gesang, noch den Song an sich in den Hintergrund. Eingängig und trotzdem fesselnd geht die Band dabei zu Werke und zeigt erneut, warum sie sich im Dschungel der ganzen Jam/Funk/Soul/Blues Bands locker behaupten kann. "Brighter Days" ist kein Meilenstein in der Diskografie von Robert Randolph geworden. Aber eines, das man immer mal wieder gerne aus dem Reagl zieht, ist dabei auf jeden Fall entstanden.
Fazit: Eindringlich, intensiv, spannend und ehrlich.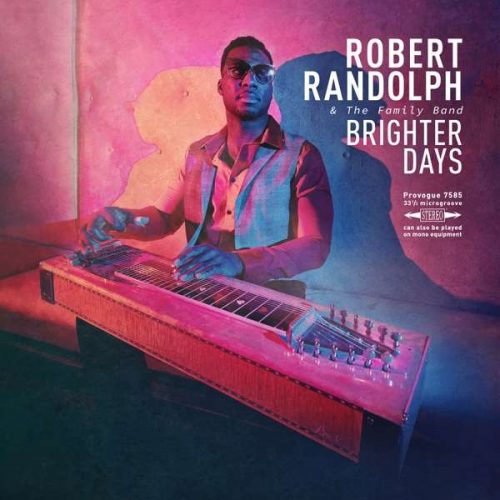 Baptise Me
Don't Fight It
Simple Man
Have Mercy
Cut Em Loose
Second Hand Man
Cry Over Me
I Need You
I'm Living Off The Love You Give
Strange Train
Label: Mascot Records
VÖ: 23.08.2019
Laufzeit: 38:30 Min.
Herkunft: USA
Stil: Funk/Soul/Blues
Webseite: http://www.robertrandolph.net/
Facebook: https://de-de.facebook.com/rrtfb/
Ähnliche Artikel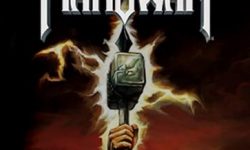 Im Vorfeld eines ausverkauften Konzerts in München überraschte Joey DeMaio mit einer sensationellen und unerwarteten Ankündigung für jeden echten MANOWAR
Weiterlesen