Robert Plant & The Sensational Space Shifters(GB) – Live At David Lynch's Festival Of Disruption (DVD)
Robert Plant & The Sensational Space Shifters(GB) – Live At David Lynch's Festival Of Disruption (DVD)
Christoph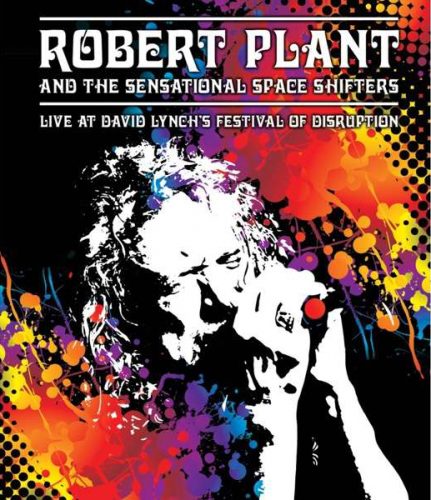 Sein aktuelles Album "Carry Fire" erschien erst vor ein paar Monaten, doch er offenbarte bereits 2012 die großartige Kollaboration zwischen ihm und seiner Band, den Sensational Space Shifters. Auf der vorliegenden DVD gibt er ein Zeugnis dieser wunderbaren Zusammenarbeit ab, klingt Harmonie in Reinkultur durch, denn besonders die Verschmelzung aus Weltmusik, Blues, Rock und Folk liegt dieser Band dermaßen, dass es eine wahre Freude ist nun auch endlich zuhause den Mitgliedern bei der Arbeit zusehen zu können.
Das Konzert wurde am 09. Februar 2016 beim ersten "Festival Of Disruption" zugunsten der David Lynch Foundation im Ace Hotel Theatre in Los Angeles aufgezeichnet. Die Band präsentierte dabei nicht nur eigenes Material, sondern auch Songs aus der legendären Phase ihres Frontmanns mit Led Zeppelin. Ergreifende Versionen von Klassikern wie "Going To California" oder auch "Babe, I'm Gonna Leave You" stellen, neben der nach wie vor grandiosen Stimme, vor allem das Vermögen der Band in den Vordergrund. Mit welcher Leichtigkeit und Intensität die Band die Songs präsentiert, scheint nicht von diesem Planeten zu sein. Schade nur, dass die Laufzeit der DVD sehr knapp bemessen ist. Gerne hätte man mehr dieses grandiosen Performers erlebt. Aber wie auch immer man dazu stehen mag, die DVD ist eine Anschaffung auf jeden Fall wert. Der Fan kommt ohenhin nicht drum herum.
Fazit: Phänomenale Band, grandiose Songs und Plant in brillanter Stimmung.
Poor Howard
Turn It Up
Black Dog
Medley: The Enchanter/Rainbow
Babe, I'm Gonna Leave You
Little Maggie
Medley: Hoochie Coochie Man/Whole Lotta Love/Mona
Going To California
Bonus: David Lynch On Creativity/Meditation/Music
Label: Eagle Vision/Universal Music
VÖ: 09.02.2018
Laufzeit: 77:00 Min.
Bildformat: 16:9
Ton: DTS, Dolby Surround 5.1, DD 2.0
Herkunft: England
Stil: Rock
Webseite: http://www.robertplant.com/
Ähnliche Artikel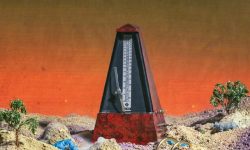 Innovativ sind Coogans Bluff allemal, umso schwerer ist es, sie wenigstens in eine erklärende Schublade packen zu können. Früher konnte
Weiterlesen