Rob Halford With Family & Friends (GB) – Celestial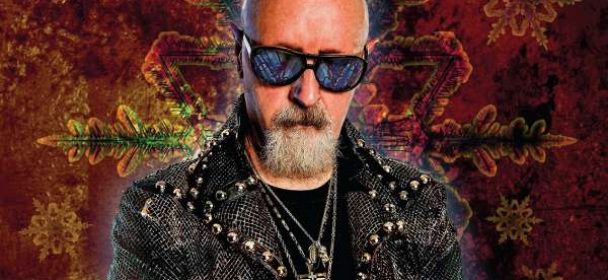 Der Metal God hat es wieder getan. Erneut hat er ein Weihnachtsalbum der besonderen Art aufgenommen. Es ist nach "Winter Songs", erschienen 2009, das zweite Album, auf dem er sich dem, ähm, Geist der Weihnacht widmet.
Doch Halford wäre nicht Halford, wenn er ein beschauliches oder besinnliches Werk im Singer/Songwriter Stil einspielen würde. So knallt dann auch "Celestial" gewohnt mit typischem Riffing, das auch ohne Weiteres von seiner Stammcombo stammen könnte. Auf die ihm wohl einzigartige Art hat er sich dabei sowohl traditionellen Weihnachtssongs angenommen, als auch eigene Songs, die wunderbar miteinander in Kombination stehen. Dafür hat er sich eine illustre Schar an Freunden und Familienmitgliedern ins Studio geholt. So lassen sich sein Bruder Nigel, sein Neffe Alex, seine Schwester Sue, Jon Blakey und Robert Jones unter den Beteiligten finden. Mit vereinten Kräften ging es dann an die Auswahl der Klassiker und traditionellen Liedern. Doch auch ein Song wie das mächtige "Donner And Blitzen" (Name zweier Rentiere des Weihnachtsmannes) rocken Santa Claus die Perücke vom Schädel und sollten für jeden Metal-Fan eine mehr als willkommene Abwechslung unterm Christbaum sein. Nichts da mit Stiller Nacht. Dieses Jahr wird es laut!
Fazit: Der Metal God zeigt sich von seiner eher nicht besinnlichen Seite und lässt es ordentlich krachen.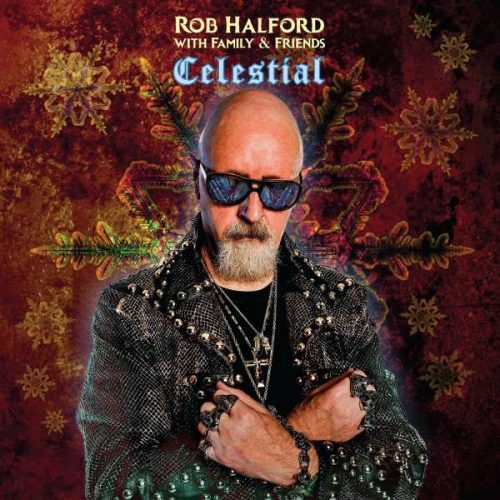 Celestial
Donner And Blitzen
God Rest Ye Merry Gentlemen
Away In A Manger
Morning Star
Deck The Halls
Joy To The World
O Little Town Of Bethlehem
Hark! The Herald Angels Sing
The First Noel
Good King Wenceslas
Protected By The Light
Label: Legacy/Sony Muisic
VÖ: 18.10.2019
Laufzeit: 45:18 Min.
Herkunft: England
Stil: Heavy Metal
Instagram: https://www.instagram.com/robhalfordlegacy/
Facebook: https://www.facebook.com/robhalfordlegacy/
Ähnliche Artikel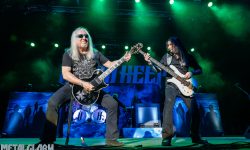 "Welche Songs spielt man im Knast? 'Stealin' natürlich und 'Too Scared To Run'. Bei 'Free Me' hatte ich Bernie angewiesen
Weiterlesen