Praying Mantis (GB) – Gravity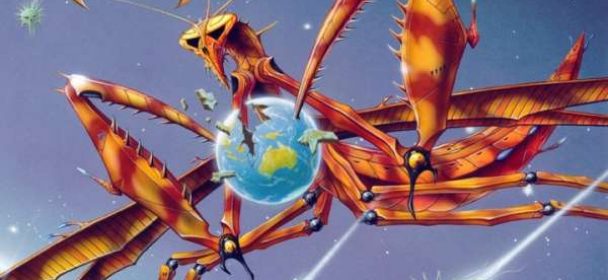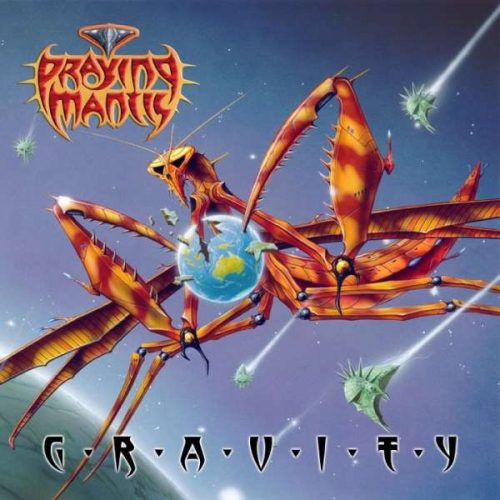 Seit ihrer Gründung in den frühen Tagen der NWoBHM waren sie stets ein wenig der Außenseiter, eine Band, die es nie richtig geschafft hat. Trotzdem sind die Troy Brüder ihrem Stil über die Jahre treu geblieben und haben es immer wieder verstanden einzigartige Alben zu erschaffen. Dabei haben die Brüder zwar auch so einige Line-Ups verschlissen, doch die Fans (einmal Fan, immer Fan) der Band ließen sich stets auf ein Neues darauf ein. Nach den durchweg positiven Kritiken zum letzten Album "Legacy" folgt nun in unveränderter Besetzung der neueste Streich der Briten.
Auf ihrem mittlerweile 11. Studioalbum haben Praying Mantis ihren urwüchsigen Sound diesmal ein wenig modifiziert und neue Elemente in die ohnehin schon vor Melodien überfließenden Songs eingebaut. Dabei stehen vor allem die verspielten, orchestralen Parts der Band gut zu Gesicht, was sicher auch dem eindringlichen Gesang von Jaycee Cuijpers geschuldet ist, der wieder einen grandiosen Job abliefert. Die Band verleugnet ihre Wurzeln nicht, tönt noch immer mit diesen famosen Vocal-Arrangements und dem wundervollen Gitarrenspiel von Tino Troy und Andy Burgess. Man muss sich zwar diesmal einige Songs regelrecht erarbeiten, denn trotz ihrer hohen melodischen Dichte, fehlt einigen Songs die Eingängigkeit, die man ansonsten von der Gottesanbeterin gewohnt ist. Doch vielleicht liegt genau darin die Faszination eines Praying Mantis Album begraben. Genau diese Attribute sind es, die der Band das musikalische Überleben sichern und sie auch im 45. Jahr ihres Bestehens sicher in den heimischen Hafen schippern lässt.
Hervorzuheben ist natürlich noch das wie immer grandiose Artwork von Rodney Matthews, der auch die Gottenanbeterin erneut zum Leben erweckt hat.
Fazit: Ein wenig ungewöhnlicher, dadurch aber nicht minder spannend.
Keep It Alive
Mantis Anthem
Time Can Heal
39 Years
Gravity
Ghosts Of The Past
Destiny In Motion
The Last Summer
Foreign Affair
Shadow Of Love
Final Destination
Label: Frontiers Records
VÖ: 11.05.2018
Laufzeit: 57:42 Min.
Herkunft: England
Stil: Melodic Rock
Webseite: http://www.prayingmantis.rocks/
Ähnliche Artikel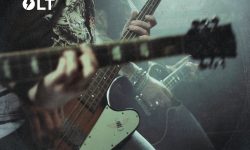 "All The Way Down" ist bereits das 3. Album der Schweizer Gloria Volt und für mich das 1. Album der
Weiterlesen