NAD SYLVAN (SWE) – The Regal Bastard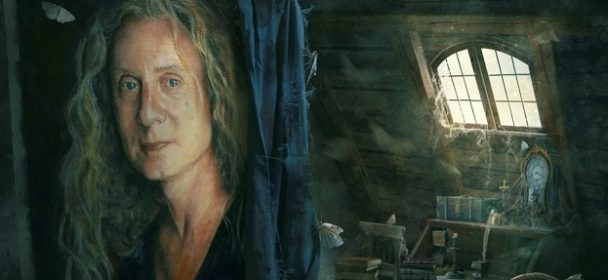 Mit der Hilfe von Steve Hackett (Ex-Genesis), Guthrie Govan (The Aristocrats), Tony Levin (King Crimson), Nick D'Virgilio (u.a. Spock's Beard) und auch Rob Townsend (Steve Hackett Band), finalisierte Gesangschamäleon Nad Sylvan seine Vampirtrilogie. Nicht nur das der gute Nad nicht hörbar in verschiedene Rollen schlüpft, nein. Er klingt dabei auch noch wie ein Double von Peter Gabriel, mal wie Fish, mal wie Roger Waters, und es erklärt sich somit auch, warum es wohl nie eine ausgiebige Tour, sondern nur vereinzelte Konzerte gibt. Er versucht aber nicht gezwungen, wie diese zu klingen, er ist kein Ton-Klon. Er verfolgt seine ganz eigene Linie und steigert sich dabei von Album zu Album.
Fazit: Ja, ich kann sagen, dass "The Regal Bastard" sein bisher bester Output ist. Bei mir zündete auch diesmal nicht jeder Song sofort, doch hatte ich viel Spaß dabei, mir das Album gefügig zu hören. Musikalisch werden progressive (und auch sinfonische) Brücken in Richtung Pop, Art-Rock, Blues und auch Jazz geschlagen. Sehr gutes Futter für Prog-Freunde, sollte man mind. gehört haben!
Tracklist:
01 I Am The Sea
02 Oahu
03 Whoa (Always Been Without You)
04 Meet Your Maker
05 The Regal Bastard
06 Leave Me On These Waters
07 Honey I'm Home
Bonus Tracks:
08 Diva Time
09 The Lake Isle of Innisfree
Line-Up:
Nad Sylvan – lead & backing vocals, keyboards, percussion, piano, guitars, orchestral arrangements
Guthrie Govan – guitar
Anders Wollbeck – keyboards, guitars, bass
Paul Mabury/That Sound – Drums
Jonas Reindgold – bass
Nick D´Virgilio – drums
Jade Ell – backing vocals
Sheona Urquhart – backing vocals, speaking voice
Tania Doko – lead & backing vocals, voice
Tony Levin – bass
Karolina Weber Ekdahl – violin and viola
Isabel Blommé – cello
Rob Townsend – soprano sax
Nick Beggs – backing vocals
Aaron Sterling – drums
Yann Marc – cellos
Andrew Laitres – acoustic guitars, keyboards, bass, pedals, triangle
VÖ: 05-07-2019
Label: Inside Out Music
Spielzeit: 55:48 Min.
Herkunft: Schweden
Genre: Progressive
Internet:
FB – https://www.facebook.com/Nadsylvanartist
HP – https://www.nadsylvan.com/
Youtube:
Ähnliche Artikel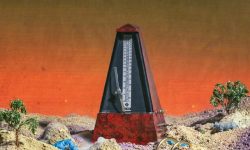 Innovativ sind Coogans Bluff allemal, umso schwerer ist es, sie wenigstens in eine erklärende Schublade packen zu können. Früher konnte
Weiterlesen