MONO INC. (DE) – Welcome To Hell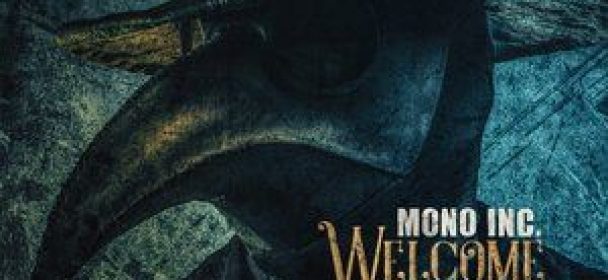 Soeben erfuhr ich, dass das inzwischen 10. Album der Hamburger nicht nur einfach in die Charts einstieg, sondern sie regelrecht enterten! Ja, richtig gelesen; das Doppelalbum "Welcome To Hell" der Darkrocker Mono Inc. stürmte auf Platz #2 der Albumverkäufe. Chapeau, doch letztendlich auch kein Wunder, wenn man sich das Album angehört hat… Sehr simpel aufgebaute Songs rund um die Pest (Hamburg, 1700) aus einer etwas anderen Sicht, die gar nicht anders können, als direkt in den Hörkanälen Anker zu werfen. Ob man will, oder nicht. Man hört es, und wird es nicht so schnell wieder los. Musikalisch läuft man aber langsam aber sicher Gefahr, den Herrn Unheilig mehr und mehr gleicher zu werden. Zu poppig fallen manche Melodien aus, zu zuckersüß, um sie mancherorts noch Darkrock nennen zu können. Ja, das Album ist zurecht auf Platz #2 eingestiegen, weil es sämtliche Qualitäten mitbringt, um dort verdient aufzutauchen. Die Produktion klingt fett und weiß die Instrumentierung dem 'Thema nach auch passend "auszuleuchten". Mir persönlich fehlt einfach ein kleines bißchen mehr Biss, um es hochleben zu lassen. Der Bombast arbeitet nicht mehr mit der Härte zusammen sondern frisst sie auf. CD 2 dieses  Doppeldeckers enthält die Songs nochmal, aber nicht einfach nur in Karaokeversionen, sondern in fein durchdachten Klassikmomenten, die mir besser gefallen, als ich zuerst annahm. Schwere Kammermusik, die besser zur Thematik passt, als die eher hymnenhaften Songs im Mittelalter / Gothic / Dark Rock Gewand, welche wohl Stadien füllen können. Aber CD 2 gefällt mir besonders wegen der musikalischen Schwere bedeutend besser, weil sie eine eigene Art der Härte mitbringt.
Fazit: Es gibt letztlich nichts an dem Album auszusetzen und Freunde des gepflegten Dark (Pop) Rock werden mit den Songs, u.a. übers "Dahinsiechen" / entfesselte Mobs / überzeugende Dramatik, ihren Spaß haben. Auch Subway To Sally Sänger Eric Fish gab ein kurzes Stell-dich-ein mit Flöte in der Ballade "A Vagabond´s Life".
Tracklist:
CD1
01. The Heart Of The Raven
02. Welcome To Hell
03. Long Live Death
04. Risk It All
05. Flies
06. Under A Coal Black Sun
07. A Vagabond's Life
08. Funeral Song
09. Reign Of Rats
10. Unconditionally
11. When The Raven Dies Tonight
CD2
01. The Heart Of The Raven (Classic Version)
02. Welcome To Hell (Classic Version)
03. Long Live Death (Classic Version)
04. Risk It All (Classic Version)
05. Flies (Classic Version)
06. Under A Coal Black Sun (Classic Version)
07. A Vagabond's Life (Classic Version)
08. Funeral Song (Classic Version)
09. Reign Of Rats (Classic Version)
10. When The Raven Dies Tonight (Classic Version)
Line-Up:
Martin Engler – Vocals
Carl Fornia – Gutars, Vocals
Manuel Antoni – Bass, Vocals
Katha Mia – Drums, Vocals
VÖ: 27-07-2018
Label: NoCut / SPV
Herkunft: Deutschland
Genre: Dark Rock
Internet:
FB – https://www.facebook.com/monoinc/
HP – https://mono-inc.com/home/
Youtube:
Ähnliche Artikel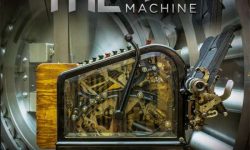 Irgendwie scheint George Lynch gerade einen Lauf zu haben. Mit etlichen Bands und Projekten, wie Ultraphonix, Lynch Mob oder KXM
Weiterlesen