MOB RULES (DE) – Beast Reborn
24 Jahre Mob Rules, das 9. Studioalbum und nicht annähernd Müdigkeit in der Nähe! Mit "Beast Reborn" legen mir die Herren ein Abum in den Player, dass den gewohnt, sehr guten Powermetal auch diesmal wieder mächtig feiert, aber straighter / direkter als der leicht sperrige Vorgänger, in die Ohren geht. Vom Intro bis zur letzten Note, sind die Songs sehr gut durchdacht und bestechen vor allem mit Texten, fernab vom üblichen Drachen-Kopf-abschlag-und-stirb-für-die-Prinzessin Blödsinn. Die Geschichte um Kinderkreuzzüge ist nicht neu, aber vielen leider unbekannt und bekommt mit dem Song "Children´s Crusade" ein passendes Gesicht. Auch der Stromkrieg zwischen Edison und Tesla bekommt seine Plattform in Form des wohl melodischsten Song auf dem Album. "War Of Currents" ist zwar über 8 Minuten lang, doch die Zeit vergeht durch die Spannungsbögen wie im Flug. Theoretisch könnte ich jetzt Song für Song so weitermachen, doch ich habe eine bessere Idee: eine Empfehlung!
Fazit: Aus meiner Hörweise ist "Beast Reborn" (warum eigentlich "…Reborn"?) die bisherige Krönung in der Band-Diskografie. Es klingt durch und durch reif, durchdacht, erwachsen und von der Produktion her, ins beste Licht gesetzt. Kein Füllmaterial, nur Knaller. Die Ballade "My Sobriety Mind" ist zum Ende hin gut platziert, denn sie klimpert nicht vor sich hin sondern sorgt für ein fulminantes Finale eines überzeugenden Album. Mindestens Ancheckpflicht, besser: kaufen! So sollte moderner Powermetal mit oldschooligen Flair klingen.
Tracklist:
01. Beast Reborn
02. Ghost Of A Chance
03. Shores Ahead
04. Sinister Ligh
05. Traveller In Time
06. Children's Crusade
07. War Of Currents
08. The Explorer
09. Revenant Of The Sea
10. Way Back Home
11. My Sobriety Mind (For Those Who Left)
Line-Up:
Klaus Dirks – Vocals
Matthias Mineur – Guitar
Sven Lüdke – Guitar
Jan Christian Halfbrodt – Keyboards
Markus Brinkmann – Bass
Nikolas Fritz – Drums
VÖ: 24-08-2018
Label: Steamhammer / SPV
Spielzeit: 57:33 Min.
Herkunft: Deutschland
Genre: Metal, Power Metal, Melodic Metal
Aktuelle Tourdaten:
08.09. DE-Wilhelmshaven – Pumpwerk (Album Release Show)
28.09. DE-Cham – L.A. Cham (with Brainstorm)
29.09. DE-Hannover – Musikzentrum (with Brainstorm)
30.09. DE-Heidenheim – Lokschuppen (with Brainstorm)
02.10. DE-Siegburg – Kubana (with Brainstorm)
03.10. DE-Rheine – Hypothalamus (with Brainstorm)
06.10. DE-Gießen – Metal Crash Festival
Internet:
FB – https://www.facebook.com/mobrulesband/
Youtube:
Ähnliche Artikel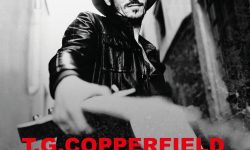 Ich kann mich anstrengen wie ich will. Es will mir partout kein Solo-Künstler einfallen, der jemals vier Alben innerhalb eines
Weiterlesen