Mick Wall: Led Zeppelin – When Giants Walked The Earth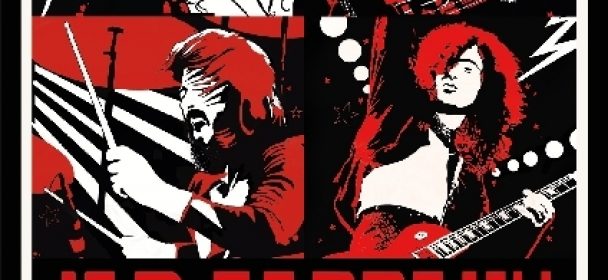 Bücher über die größte Rockband aller Zeiten gibt es wie Sand am Meer. Fast schon inflationär und doch hat Mick Wall, Rock-Journalist par excellence, der Geschichte des britischen Luftschiffs noch ein paar Neuigkeiten hinzuzufügen. Das Original dieses Werk erschien bereits 2009, lag aber bisher nur in englischer Sprache vor.
Wall, der einige Jahrzehnte mit Jimmy Page befreundet ist, hat viel zu erzählen. Geschichten, die so teils noch nie erschienen sind. Er erzählt von der Entstehung aus den Resten der Yardbirds, dem Aufstieg in ungeahnte Höhen und dem damit verbundenen Druck, dem nicht alle standhalten konnten und natürlich auch dem plötzlichen Tod von John Bonham, der letztlich zur Auflösung der Band führte. Die üblichen Geschichten wie Drogenexzesse und ausschweifende Parties kommen dabei genauso zum Vorschein, wie auch die Intelligenz und Innovation, mit der die beiden Hauptprotagonisten Page und Plant dabei zu Werke gingen neue Alben zu erschaffen. Er erzählt aber auch von dem Hype um das Konzert im Jahr 2007, das die Band damals als Hommage an Ahmet Ertegün, Gründer des berühmten Atlantic Records Labels, der 2006 verstarb, gegeben hatte. Er war es, der Led Zeppelin damals gesignt hatte, der an die Wucht der Band glaubte. Wohl kaum ein anderer Journalist war so nah an der Band, hat ein Buch darüber geschrieben, wie Mick Wall.
So ist "Led Zeppelin – When Giants Walkes The Earth" feinster Lesestoff für alle Freunde von Biografien und im speziellen für Fans der wohl größten Rockband der letzten 60 Jahre.
Verlag: Overamstel Verlag
Veröffentlichungsdatum: 29.10.2018
Hardcover, 576 Seiten, €22,00
ISBN: 978-3962410100
Ähnliche Artikel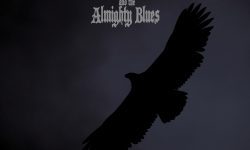 2015 erschien das sebstbetitelte Debüt der Norweger, 2017 legten sie mit "II" nach und nun wurden alle Trademarks der ersten
Weiterlesen