MANTICORA (DK) – To Kill To Live To Kill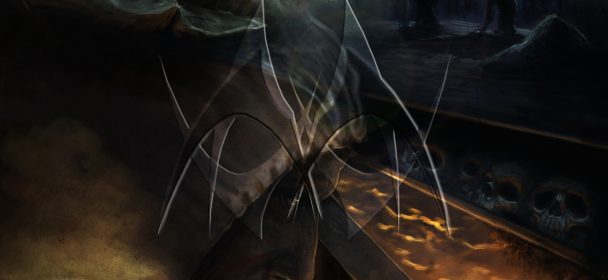 Nach gut 8 Jahren kehren Dänemarks Hopefuls in Punkto Power Metal mit progressiven Anleihen zurück und haben natürlich ein neues Machwerk in der Tasche. Um genauer zu sein: Teil 1 des neuen Albums "To Kill To Live To Kill", Teil 2 soll ziemlich genau in einem Jahr folgen. Musikalisch beschleicht mich der Gedanke, dass man sich die jüngeren Savatage Produktionen (mehr Proggy statt Power) als Vorbild nahm. Manticora Alben hatten schon immer einen roten Faden / ein Konzept und wirklich viel anders, ist die instrumentale Ausrichtung auch nicht wirklich. Textlich wird ein Horrorroman des Sängers Lars F. Larsen aufgearbeitet, sehr intensiv und vor allem: eindruckstark musikalisch umgesetzt, wo ich wieder bei dem Vergleich mit den Göttern wäre…
Fazit: Da ist Manticora ein sauberes Comeback gelungen. Waren sie früher als Nachfolger Blind Guardians im Gespräch, so köcheln die Dänen dermaßen sauber ihr ganz eigenes Süppchen, mit ´ner dicken Portion "Oliva / O´Neill", ohne dass es wirklich nach den Amis klingt, aber ähnlich gut ausgereift, bestens produziert aus meinen Boxen dröhnt und sich viele Genre von Power Metal bis Thrash doch in einem Song unterbringen lassen! Metalheads: aufpassen und anchecken!
Tracklist:
1. Piano Concerto 1 – B Flat Minor
2. Echoes Of A Silent Scream
3. Through The Eyes Of The Killer – Towering Over You
4. Katana – Awakening The Lunacy
5. The Framer's Tale Pt. 1 – The Aftermath Of Indifference
6. The Devil In Lisbon
7. Growth
8. Humiliation Supreme
9. Nothing Lasts Forever
10. Katana – Opium
11. Through The Eyes Of The Killer – Revival Of The Muse That Is Violence
12. The Farmer's Tale Pt. 2 – Annihilation Of The Graves
Line-Up:
Lars F. Larsen – Vocals
Kristian H. Larsen – Guitars
Stefan Johansson – Guitars
Sebastian Andersen – Bass
Lawrence Dinamarca – Drum Sessions
VÖ: 03-08-2018
Label: ViciSolum Productions
Spielzeit: 69:48 Min.
Herkunft: Dänemark
Genre: Metal, Power Metal, Progressive
Internet:
FB – https://www.facebook.com/ManticoraBand/
Youtube:
Ähnliche Artikel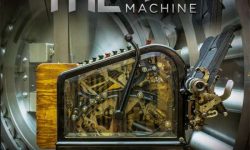 Irgendwie scheint George Lynch gerade einen Lauf zu haben. Mit etlichen Bands und Projekten, wie Ultraphonix, Lynch Mob oder KXM
Weiterlesen