LIZARD POOL (DE) – Sparks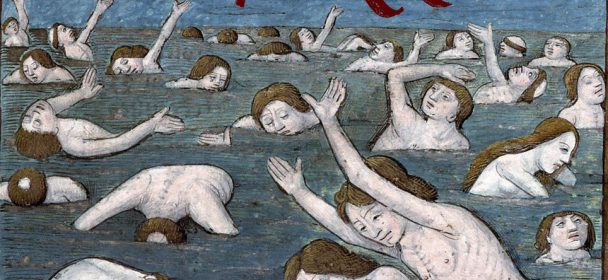 Lizard Pool sind 3 Herren aus Leipzig, die sich den düsteren Sounds des Electro-Wave-Goth-PopRock-Genre bedienen und daraus etwas kreieren, was eindeutig den Bandstempel trägt und nur bedingt headbanger-tauglich ist. Die postrockende Sau können Lizard Pool ebenso rauslassen, doch die teilweise auch 80er angehauchten Wave Melodien, hinterlassen eher düstere Atmosphäre durch die Melancholie in den Songs, die jetzt nicht zum kollektiven Herbstsuizid aufrufen, aber doch gefühlvoll vor sich hin träumen lassen, auch Bilder im Kopf malen lassen. Ab und an gehen mir beim Hören von "Sparks" die Stereophonics durch den Kopf, doch ein für einen Vergleich, können auch die nicht herhalten.
Fazit: Ich mag die Scheibe, weil ich packende und ergreifende Melodien auch gern mal ohne Twin- oder gar Triple Guitars oder Double Bass genieße, das kann in dem Fall auch gern Düster-Indie-Wave-PopRock sein, den ich gern und ruhigen Gewissens empfehlen kann. An Musikfreunde, die ähnlich denken.
Tracklist:
01. Drifting Far Away
02. Wave Of Joy
03. Cold Hands
04. Extra Mile
05. Staircase Balcony
06. Even Better Living
07. Beautiful Danger
08. Bloom
09. Death Of A Soul Slumber
10. Expired Identity
Line-Up:
Vincent Oley: Gitarre, Gesang
Mika Wagner: Schlagzeug
Shiva: Bass
VÖ: 27-09-2018
Label: Out Of Line Music
Spielzeit: 40:45 Min.
Herkunft: Deutschland
Genre: Indie, Wave, Electro, PopRock
Internet:
FB – https://www.facebook.com/lizardpool/
Youtube:
Ähnliche Artikel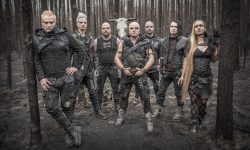 "Die Zeit ist nahe! Die Stunde der Offenbarung steht bevor! Vergesst die Theorien über Polsprung, Eiszeit und Asteroideneinschläge und macht
Weiterlesen