KLOGR (Italy / USA) – Keystone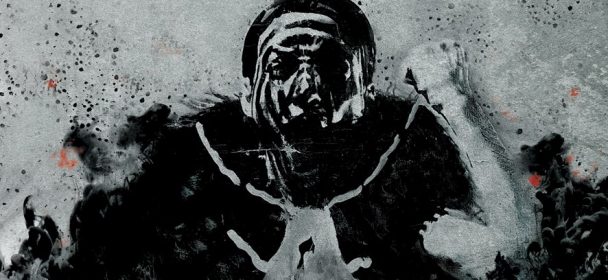 Für die US-italienischen Alternative-Metaller KLOGR stehen alle Zeichen auf Sturm, denn nach einer von den Fans und der Presse sehr gut angenommen EP und der erfolgreichen Tour mit Prong, folgt nun Studio-Album Nummer 3: "Keystone". Make It Or Break It, sagt man zum 3. Album, hat sich die Band deswegen an den 3-fachen Grammy Gewinner David Bottrill (u.a. Peter Gabriel, Tool, Rush,…) für die Aufnahmen und den Mix gewendet? Fett klingt der Sound, der durch meine heilige Hallen tobt und wabert, denn KLOGR geben für ihre Verhältnisse Vollgas und lassen es ordentlich knacken und grooven, auch in den Mid-Tempo Momenten ist die ungebändigte Gefühlspower in jeder Note zu spüren. Verträumte, weltoffene Melodien geben sich die Hand mit wütend-metallischen Momenten, unterstützt mit Breaks, die auch von den Progressive-Größen Dream Theater, und Co. hätten stammen können, aber doch alles noch in einem Bereich, den ich nicht als Progressive-Metal etikettieren würde. Die Basis ist moderner Alternative Metal der durch seine Genre-Ausbrüche sehr emotional dargeboten wird und im kompletten Verlauf sehr schlüssig klingt.
Fazit: Aus meiner Hörweise alles richtig gemacht. Stete Arbeit an Songwriting ist ohne Ausfälle das oberste Gebot gewesen und auch der Gang in den professionellen Studiobereich, hat sich klanglich bezahlt gemacht. Die Songs greifen in dem Albumverlauf irgendwie ineinander, ohne direkte Verbindungen zu haben und ohne nach unnachvollziehbarem Chaos zu klingen. Demnächst als Special-Guest auf Tour mit THE RASMUS.
Tracklist:
01. Sleeping Through The Seasons
02. Prison Of Light
03. Technocracy
04. The Echoes Of Sin
05. Pride Before The Fall
06. Something's In The Air
07. Drag You Back
08. Sirens' Song
09. Dark Tides
10. Silent Witness
11. Enigmatic Smile
12. The Wall Of Illusion
Line-Up:
Gabriele "Rusty" Rustichelli . Lead Vocals & Guitar
Pietro "PQ" Quilichini – Guitar & Backing Vocals
Maicol Morgotti – Drums
Roberto Galli – Bass
Label: Zeta Factory
VÖ: 06.10.2017
Spielzeit: 51:05 Min.
Herkunft: Italy & USA
Stil: Alternative Metal, Alternative Rock, Progressive
Internet:
FB – https://www.facebook.com/klogr/
HP – http://www.klogr.net/home/
Youtube:
Ähnliche Artikel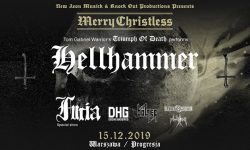 Dieses Jahr findet das von Behemoth präsentzierte Festival MERRY CHRISTLESS in nur einer Stadt statt und zwar in Warschau, Progresja
Weiterlesen