KILLSWITCH ENGAGE (USA) – Atonement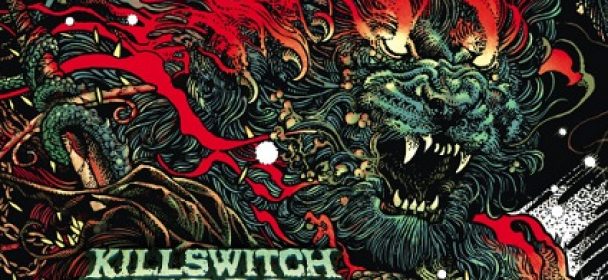 Die Leidenschaft war es, die den letzten Killswitch Engage Alben hörbar gefehlt hat, weshalb ich auch nur sehr skeptisch den aktuellen Dreher "Atonement" annahm. Und mein erstes Fazit lautet: die Leidenschaft ist sehr wohl wieder da! Lauter und härer, als es auf den vergangenen beiden Alben noch der Fall war. Lag es an der langen Kreativpause? War es überhaupt eine Kreativpause? Oder lliegt es nur daran, dass Fronter Jessy eine dringende Operation angegangen ist und er sich endlich wieder freisingen / freigrowlen kann? Ich weiss es nicht, und letztendlich kann es auch nur egal sein, denn Killswitch Engage sind mit einem Mörderalbum zurück. Ein aktuelles Referenzwerk was Metal Core betrifft.
Fazit: Die Amerikaner legen mit "Atonement" ein Album vor, welches garantiert in diversen Magazinpolls am Ende des Jahres wiederzufinden sein wird und auch sonst im Allgemeinen den Zeitgeist des Genre neuen Glanz verleiht. Metal Core wird wohl nie mein Style werden, aber was die Herren hier abliefern ist Härte, die sich durch alle Genre zieht, ohne sich irgendjemanden anbiedern zu müssen. Ich denke, die Liebhaber von "Incarnate" werden hiermit vllt. Probleme bekommen, denn Killswitch Engage hauen wieder richtig auf´s Mett, so wie man sie lieben und kennengelernt hat. Ich werde mir das diesmal live ansehen, vielleicht stört mich dann die leichte Sperrigkeit noch weniger…
Tracklist:
01. Unleashed
02. The Signal Fire (feat. Howard Jones)
03. Us Against The World
04. The Crownless King (feat. Chuck Billy)
05. I Am Broken Too
06. As Sure As The Sun Will Rise
07. Know Your Enemy
08. Take Control
09. Ravenous
10. I Can't Be The Only One
11. Bite The Hand That Feeds
Line-Up:
Jesse Leach – Vocals
Adam Dutkiewicz – Guitar
Joel Stroetzel – Guitar
Mike D'Antonio – Bass
Justin Foley – Drums
VÖ: 16-08-2019
Label: Metal Blade Records
Herkunft: USA
Spielzeit: 36:29 Min.
Genre: Metal Core
Internet:
FB – https://www.facebook.com/killswitchengage/
HP – http://www.killswitchengage.com/
Youtube:
Ähnliche Artikel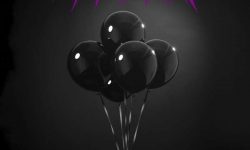 Seit fast dreissig Jahren existiert die Band, die Anfang der neunziger mit Sleaze Rock ihre Anfänge fand. 4 Alben mit
Weiterlesen