FIVE FINGER DEATH PUNCH (USA) – And Justice For None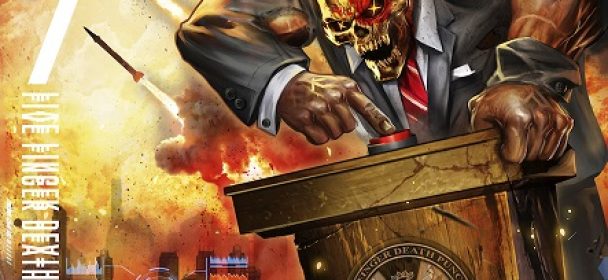 Nachdem man den Namen Five Finger Death Punch während der letzten Monde eher mit Konzertabbrüchen, Gerichtsterminen und Besuchen in der Betty Ford Klinik anstatt mit überzüchteter Pumpermucke / Modern Metal für die Massen in Zusammenhang brachte, haben es die Amerikaner im April / Mai 2018 endlich geschafft, das Album "And Justice For None" an den Start zu bringen, an dem sie bis Ende 2016 werkelten und mit der VÖ wg der erwähnten Streitigkeiten abwarten mussten. Während Metallica´s Werk "And Justice For All…" getauft wurde, wollten die Fünf-Finger-Todes-Puncher mit dem aktuellen Titel zeigen, dass es bei der Streitigkeit, wohl nicht zur Gerechtigkeit für alle Beteiligten kam… Doch was interessiert dem geneigten Musikfreund das Spiel hinter den Kulissen, er will einfach nur Qualität geliefert bekommen. Und diese, von FFDP bekannte Qualität, bekommen die Follower mit "Justice…" nur teilweise. Vllt. lag es an den gerechten / ungerechten "Ups And Downs" während des Songwritings, vllt. hatte die Band einfach nur mal einen Durchhänger…wobei ich das auf keinen Fall schlecht reden will; mir persönlich gefällt das besser, als das, was die Band davor beinahe eintönig permanent auf den Weg brachte. Aktuell wird zu dem typischen dicke-Eier-hau-drauf-Groove eine große Portion Emotion und Melodie mitgeliefert, welches man u.U. nicht für Band-affin halten könnte.
Fazit: Mehr Klargesang, mehr Abwechslung und mehr Details im Songwriting empfinde ich persönlich als reinen Gewinn, daher alle Daumen hoch. Aber ob die Follower- und die Fanschaft das so begrüßt…wird sich zeigen! Wem FFDP bis dato zu prollig waren, der könnte mit "And Justice For None" glücklich werden.
Tracklist:
01. Fake
02. Top Of The World
03. Sham Pain
04. Blue On Black (Kenny Wayne Shepherd Cover)
05. Fire In The Hole
06. I Refuse
07. It Doesn't Matter
08. When The Seasons Change
09. Stuck In My Ways
10. Rock Bottom
11. Gone Away (The Offspring Cover)
12. Bloody
13. Will The Sun Ever Rise
Line-Up:
Ivan Moody – Gesang
Zoltan Bathory – Gitarre
Jason Hook – Gitarre
Chris Kael – Bass
Jeremy Spencer – Schlagzeug
VÖ: 18-05-2018
Label: Eleven Seven Music
Herkunft: USA
Genre: Rock, Modern Rock, Metal, Modern Metal, New Metal
Internet:
FB – https://www.facebook.com/fivefingerdeathpunch/
HP – https://fivefingerdeathpunch.com/
Youtube:
Ähnliche Artikel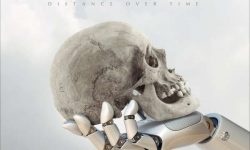 Mit ihrem letzten Album "The Astonishing", einem reinen Konzeptalbum, haben die New Yorker Prog-Götter erneut die Fangemeinde gespalten. Das sind
Weiterlesen