Eric Clapton (GB) – Life In 12 Bars (OST)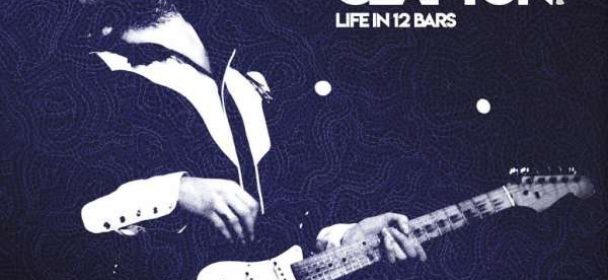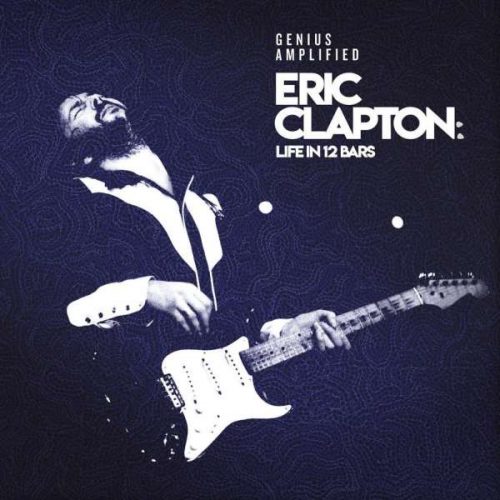 Es gibt wohl kaum einen anderen Gitarristen, der so viel Einfluss auf die Entwicklung der Musik gehabt hat, wie Eric Clapton. Auf der Liste der besten Gitarristen aller Zeiten rangiert er auf Platz 2, er ist als einziger dreimal in der Rock And Roll Hall Of Fame vertreten und wurde 17 mal mit dem Grammy ausgezeichnet. Seine Karriere begann er 1963 bei den Roosters im zarten Alter von 17 Jahren, um kurze Zeit später bei den Yardbirds einzusteigen, bei denen übrigens auch Jeff Beck und Jimmie Page ihre Laufbahn begannen. Zwei Jahre später folgte er dem Ruf von John Mayall's Bluesbreakers, gründete zusammen mit Ginger Baker und Jack Bruce die erste Supergroup der Welt, Cream, spielte mit Delaney & Bonnie, Derek & The Dominos, gründete Blind Faith und begann schließlich seine erfolgreiche Solo-Karriere, die bis heute andauert. Er war herionabhängig, alkoholkrank, verlor durch einen tragischen Unfall seinen Sohn, der ihn auf den Boden der Tatsachen zurückholte und arbeitete mit George Harrison, B.B. King und vielen anderen Größen des Musikbusiness erfolgreich zusammen. Inzwischen fängt er an sein Gehör zu verlieren, steht aber immer noch auf der Bühne und gibt sein Bestes.
Mit "Life In 12 Bars" erscheint nun dieser Tage eine eindrucksvolle Dokumentation, zu der diese Doppel-CD den passenden Soundtrack liefert. Zeitübergreifend finden sich alle Schaffensphasen des Saitenvirtuosen "Slowhand" auf den beiden CDs wider und decken doch nur ein verschwindend geringen Teil seiner bemerkenswerten Diskografie ab. Doch es gibt eben auch unveröffentlichtes Material, wie zum Beispiel eine 17-minütige Fassung von "Spoonful", mitgeschnitten 1968 auf der Goodbye-US-Tour im L.A. Forum, der einmal mehr zeigt was für eine unfassbare Energie und Spielfreude diese Band besessen hat. Wären da nur nicht die Querelen gewesen. Darüber hinaus finden sich unveröffentlichte Songs von Derek & The Dominos, die neben zwei Solo-Songs aus dem Jahr 1974 ihren Platz gefunden haben. Auch wenn die CDs für Fans nur wenig zu bieten haben, so sind insbesondere die unveröffentlichten Songs eine Wohltat für die Ohren, zeigen sie doch ebenso die unfassbare spielerische Intensität des Meisters der Sechssaitigen.
Fazit: Eine schöne Retrospektive, die als Soundtrack zum Film kaum besser ausfallen könnte.
CD 1:
Backwater Blues (With Big Bill Broonzy)
My Life Is Ruined (With Muddy Waters)
Got My Mojo Working (With Muddy Waters)
I Wish You Would (With The Yardbirds)
For Your Love (With The Yardbirds)
Steppin' Out (With John Mayall & The Bluesbreakers)
All Your Love (With John Mayall & The Bluesbreakers)
I Feel Free (With Cream)
Strange Brew (With Cream)
Sunshine Of You Love (With Cream)
Good To Me As I Am To You (With Aretha Franklin)
Crossroads (With Cream)
While My Guitar Gently Weeps (With The Beatles)
Badge (With Cream)
White Room (With Cream)
Spoonful (With Cream)
Presence Of The Lord (With Blind Faith)
CD 2:
Comin' Home (Delaney & Bonnie & Friend Featuring Eric Clapton)
After Midnight (Eric Clapton Mix)
Let It Rain (Eric Clapton Mix)
High (With Derek & The Dominos)
My Sweet Lord (With George Harrison)
Thorn Tree In The Garden (With Derek & The Dominos)
Nobody Knows You When You're Down And Out (With Derek & The Dominos)
Bell Bottom Blues (With Derek & The Dominos)
Layla (With Derek & The Dominos)
Little Wing (With Derek & The Dominos)
Got To Get Better In A Little While (With Derek & The Dominos)
I Shot The Sheriff (Full Length Version)
Little Queenie
Mainline Florida
Tears In Heaven
Label: Universal Music
VÖ: 08.06.2018
Laufzeit: 154:14 Min.
Herkunft: England
Stil: Blues Rock
Webseite: http://www.ericclapton.com/
Ähnliche Artikel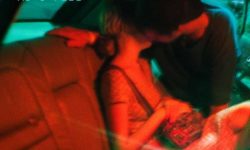 Gerade einmal ein Jahr ist es her, dass die Londoner Band mit "Severed" im Juni 2017 ihr gefeiertes Debüt vorgelegt
Weiterlesen