DEKADENT (SVN) – The Nemean Ordeal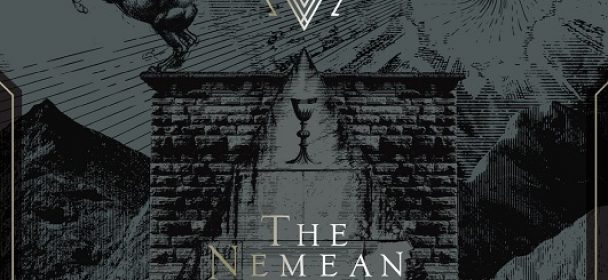 Besonderer Death Metal, der mit dem Schwung und Elan des Black Metal doomig vorwärts wabert, und Dank der ganz speziellen Art und Weise der Slowenen Dekadent, mehr als nur ein Zeichen setzt. Es wird zwar reichlich in den Wühltischen der musikalischen Ikonen der Genre gewildert, doch klingt es immer wieder nach der 2005 gegründeten Band, deren aktuelles und 6. Studiomachwerk "The Nemean Ordeal" getauft wurde. Zum letzten Album schrieb mein Kollege etwas vom "…ins Album eintauchen…". Genau das passiert hier auch wieder, das ist nicht wirklich Kost zum Autofahren oder nebenbei hören. Das hier hat Anspruch, verdient Anspruch und Gehör! Nach dem 1. Durchgang dachte ich einerseits, mir fehlt die Geschwindigkeit. Andererseits kompensiert das die Band mit fieser Härter, beinahe wohlfühl-sphärischen Momenten und einer wahrlichen Death-Voice am Mikro. An der technischen Arbeit der Musiker und der Produktion gibt es auch überhaupt nichts auszusetzen, alles richtig gemacht Freunde.
Fazit: "The Nemean Ordeal" von Dekadent wird von mir an die Todesfraktion im Metalparlament empfohlen! Und man kann auch gern in dem Backkatalog wühlen, der ist ebenso hörenswert.
Tracklist:
1. Paean I.
2. Shepherd of Stars
3. Solar Covenant
4. Wanax Eternal
5. The Lavantine Betrayal
6. Escaping the Flesh so Adamant
7. The Nemean Ordeal (Death of a Lion)
Line-Up:
Artur – Vocals, Guitar, FX
Gajwasz – Guitar
Gal – Bass
T.H. – Drums
VÖ: 07.07.2019
Label: Dusktone
Herkunft: Slovenien
Spielzeit: 45:48 Min.
Genre: Death Metal, Black Metal, Doom
Internet:
FB – https://www.facebook.com/dekadent.official/
Youtube:
Weitere Review-Beiträge
Dekadent: Dekada- A Manifest Of Liberty (2016)
https://www.metalglory.com/dekadent-slo-dekada-a-manifest-of-liberty/
Ähnliche Artikel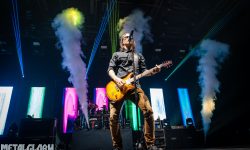 3.500 Zuschauer fanden sich bei kühlem Herbstwetter in der Alsterdorfer Sporthalle zu Hamburg ein um drei Mal gepflegten Nu-Rock/-Metal zu
Weiterlesen