The Damn Truth (CAN) – Devilish Folk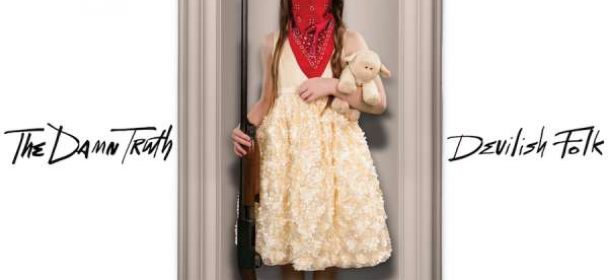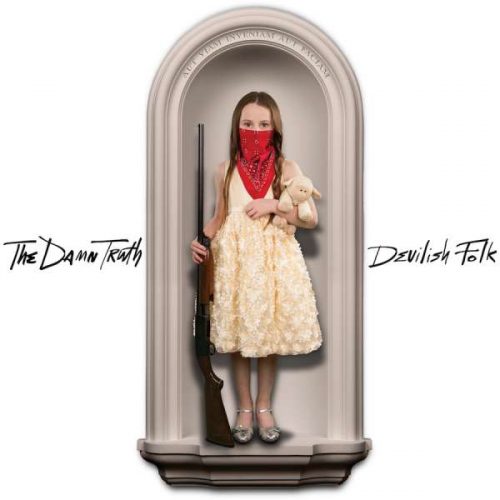 Das vorliegende Album der aus Montreal stammenden Combo The Damn Truth erschien bereits im Juli 2016, erfährt nun aber nochmal neuen Zuspruch dadurch, dass die Band den Sprung nach Europa wagt und in diesem Jahr auf Tour geht.
Das wichtigste Merkmal der Band ist Sängerin Lee-La Baum, die bereits als "Kind von Robert Plant und Janis Joplin" betitelt wurde. So ganz abwägig ist das auch gar nicht, bringt sie doch eine ähnliche Intensität mit und gibt dabei mit ihrer kraftvollen und zugleich eindringlichen Stimme so manchem Song den nötigen Kick. Denn rein musikalisch betrachtet, ist es nicht wirklich neu oder innovativ. Doch die Band hat Songs am Start, die einerseits derbe rocken und andererseits auch wieder die weiche Seite herauskehren. Schaut euch unbedingt einmal das Video zum Song "Devilish Folk" an und ihr könnt nachvollziehen, was damit gemeint ist. Das Album, das zweite der Quebecer Band, wurde von Grammy Award Gewinner Tchad Blake gemischt, der bereits Alben von Black Keys, Pearl Jam oder Arctic Monkeys den letzten Schliff verpassen durfte. Diese räudige Herangehensweise merkt man dem Album auch an, bleibt es doch trotz aller Classic Rock Einschläge immer noch stark im Indie-Rock verwurzelt. Dabei klingt es frisch und modern, zieht aber trotzdem den Atem der siebziger Jahre hinter sich her.
Die Songs gehen nicht sofort ins Ohr. Sie müssen vielmehr erarbeitet werden, bevor sich die Sprengkraft von Songs wie dem Titel Track oder zum Beispiel auch "Hanging On" richtig entfalten kann. Nehmt euch die Zeit und gönnt euch ein Album, das sowohl traditionelle Bands wie Led Zeppelin als auch moderne Künstler wie Arctic Monkeys vermengt und dabei verdammt eigenständig bleibt.
Fazit: Herrlicher Rock aus dem Land der Elche und des Ahornsirups.
White Lies
Pirates & Politicians
Plastic Flowers
Wouldn't Be Lying
Broken Blues
Alex
Heart Is Cold
Get With You
The Match
Hanging On
Leave It In The Dark
Devilish Folk
Label: Fineline Records
VÖ: 08.07.2016
Laufzeit: 48:18 Min.
Herkunft: Kanada
Stil: Classic Rock
Webseite: http://www.thedamntruth.com/
Facebook: https://www.facebook.com/thedamntruth/
Ähnliche Artikel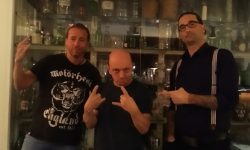 Van Canto, Sabaton, Nightwish, Within Temptation, Rhapsody, Equilibrium alles Metal-Bands, mit denen ein Bernhard Hoecker sehr gut leben kann! Es
Weiterlesen