BRYMIR (FIN) – Wings Of Fire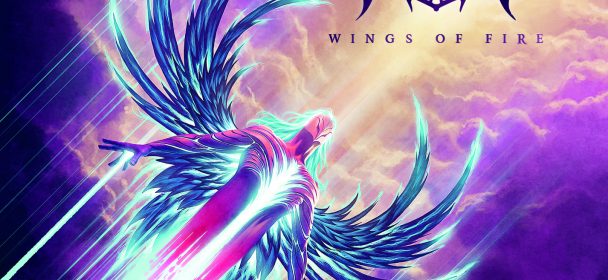 "Wings Of Fire" ist das bereits 3. Album der Finnen Brymir, und der musikalische Mix aus High-Speed Power Metal der episch-finnischen Art und melodischen Death Metal funktioniert von Release zu Release besser, eingängiger, er wird hymnischer. Grundsätzlich ist der Mix aus Death, Bombast, Power & Epic Metal (so wie ihn Brymir präsentieren) ein willkommener und tatsächlich gut funktionierender Ton, leider verliert sich die Band ab und an im epischen Spiel und geht lieber an einen sicheren Punkt zurück, anstatt vllt. dazu noch eher einen progressiveren Weg zu gehen, was einerseits sehr schade ist, denn man limitiert sich dadurch selbst. Andererseits halten die Finnen Ihren Sound und haben auch so bereits genug Wiedererkennungswert. Auch wenn man hörbar wohl Fans von Equilibrium & Wintersun ist, die zum Grundton Pate standen. Leider klingen die Orchestrierungen etwas zu statisch, zu plastisch. Etwas mehr natürlicher Bombastsound, hätte an der Stelle mehr rausgeholt.
Fazit: Mit "Wings Of Fire" schaffen es Brymir, sich aus dem dichten skandinavischen Underground herauszuspielen. Nun fehlt ein angemessener Tourslot… Für die Schulnotensucher: eine gute 2!
Tracklist:
01. Gloria In Regum
02. Wings Of Fire
03. Ride On, Spirit
04. Sphere Of Halcyon
05. And So We Age
06. Hails From The Edge
07. Starportal
08. Vanquish The Night
09. Lament Of The Ravenous
10. Chasing The Skyline
Line-Up:
Viktor Gullichsen – Lead Vocals
Joona Björkroth – Guitar & Vocals
Sean Haslam – Guitar
Jarkko Niemi – Bass & Vocals
Patrik Fält – Drums
Janne Björkroth – Keyboards & Vocals
VÖ: 08-03-2019
Label: Out Of Line Music
Herkunft: Finnland
Spielzeit: 43:24 Min.
Genre: Metal, Power Metal, Melodic Death Metal, Epic Metal, Pagan Metal, Folk Metal, Bombast Metal, Symphonic Death Metal
Internet:
FB – https://www.facebook.com/Brymir/
HP – http://brymir.com/
Youtube:
Ähnliche Artikel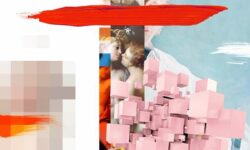 Die Gründung der schottischen Band geht bereits auf das Jahr 1995 zurück. Was anfangs noch im Alternative Rock angesiedelt war,
Weiterlesen