BLOODRED HOURGLASS (FIN) – Godsend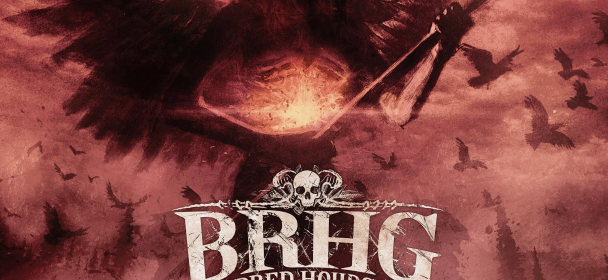 Als ich "Godsend" in den Schacht fuhr und unwissend die Play-Taste drückte, ging mir pfeilschnell durch die Birne, warum ich mal ein ausgeprägtes Faible für Melodic Death Metal hatte. Die damaligen Helden haben sich teilweise umorientiert und ewig nur in der Vergangenheit zu schwelgen oder gar zu jammern, ist auch nicht mein Ding. Aber Album Nummer Vier der Finnen hat es mächtig in sich und kann so einiges. Der Metal Hammer schrieb in einer weitgehend positiven Kritik, dass, der ganz große Überknaller fehle. Ich sage nach dem inzwischen zigsten Durchlauf:
Fazit: Das ganze Album der Finnen ist ein einziger Überknaller und füllt mein Melodic Death Metal Herz mit viel Freude. Etwas Varianz entsteht durch Reminiszenzen an Thrash Metal, ähnlich wie ich es auch bereits von Bands wie zum Beispiel Stamina sehr gern mag. Freunde von Insomnium und den Children Of Bodom sollten Bloodred Hourglass auf dem Wunschzettel zu stehen haben.
Tracklist:
01. Waves Of Black
02. The Unfinished Story
03. Devourer
04. Alysia
05. My Route
06. Pieces
07. Ask & You Shall Receive
08. August
09. On My Throne
10. White Feather
Line-Up:
Jarkko Koukonen – Vocals
Antti Nenonen – Guitar, Keyboard
Lauri Silvonen – Guitar
Jose Moilanen – Bass
Jarkko Hyvönen – Drums
VÖ: 28-06-2019
Label: Out Of Line Music
Herkunft: Finnland
Spielzeit: 41:57 Min.
Genre: Melodic Death Metal
Internet:
FB – https://www.facebook.com/bloodredhourglass/
Youtube:
Ähnliche Artikel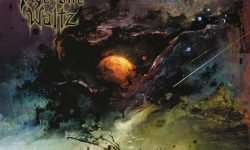 Anfang bis Mitte der neunziger Jahre haben die Kalifornier Musikgeschichte geschrieben und mit Alben wie "A Social Grace", "Into The
Weiterlesen