ASCEND THE HOLLOW (EU) – Echoes Of Existence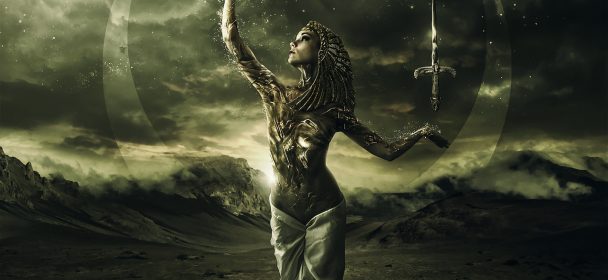 Aus XEROSUN wurd ASCEND THE HOLLOW und Technical Death Metal / Progressive Electro Death Metal heißt heute Cyber-Tech Metal. Der Bandsound wurde etwas brutaler ausgelegt, spart aber nicht mit eingängigen Momenten. Vom beinahe sphärisch anmutenden Intro, über einen ungeraden Mix aus Death Metal und Synthie-Sounds, bis zum Outro "Cells", verbreitet die Band Endzeitstimmung par excellence. Die Dame am Mikro gibt hörbar alles zu der todeselektrometallischen Walze, die hier durch meine heiligen Hallen pflügt und für verstörende Gesichter beim Hausgetier sorgt, während ich mir noch nicht 100%ig sicher bin, ob das jetzt wirklich so richtig übergeil ist, oder eher im Durchschnitt mitschwimmt und sich zu Füßen von Combichrist´s aktuellem Werk gesellt.
Fazit: Ich kenne keine Werke von XEROSUN, kann also überhaupt nicht sagen, welche Veränderungen wirklich stattgefunden haben. Was ich aber sagen kann ist, dass "Echoes Of Existence" nicht wirklich vergleichbar mit den bis dato, in diesem Jahr erschienenen EBM-haltigen Alben ist, denn ich würde mal behaupten, dass hier doch zu 2/3 derber Death Metal herrscht. Mein Ding ist das nicht wirklich, ich lege mehr Wert auf erkennbare und eingängige Melodien, von denen ASCEND THE HOLLOW leider zu wenig bieten. Aber für die Hau-drauf-Fraktion mit Faible für´s elektrometallische Todesblei, ist das genau das richtige Sommergeballer! Macht bestimmt Spaß, das im öffentlichen Schwimmbad aufzudrehen, hehe…Meine Schulnote wäre hierfür eine 2. Zum einen weil die Musiker ihre Instrumente beherrschen, und zum anderen, weil die Intention zu jeder Spielsekunde stimmt und ich der Band alles glaubhaft abnehme!
Tracklist:
Polaris Calling
Vessels
Mother Of Morality
Sea Of Crises
Into The Black Eye
This Dark Rage
Swarms Within
Prisoners Of The Storm
Repent Rewind Reset
C3lls
Line-Up:
M-NOISE: Vocals
RAVEN: Guitars, Programming
GEF: Guitars, Programming
DAVEC: Bass
VÖ: 07-06-2019
Label: Dr. Music Records
Spielzeit: 52:35 Min.
Herkunft: Europa
Genre: Metal, Electro, Death Metal, Progressive Death Metal, Technical Death Metal, Electro Death Metal, Cyber-Tech Metal, Alternative Metal, Modern Metal
Internet:
FB https://www.facebook.com/ascendthehollow/
HP https://ascendthehollow.com/
Youtube:
Ähnliche Artikel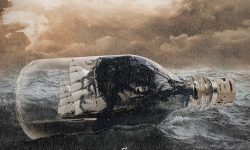 Ein Album mit "Wow"-Effekt für mich, denn die bereits 2012 gegründeten Göttinger Kyles Tolone waren mir bis dato absolut unbekannt.
Weiterlesen