THE FLOWER KINGS (SWE) – Islands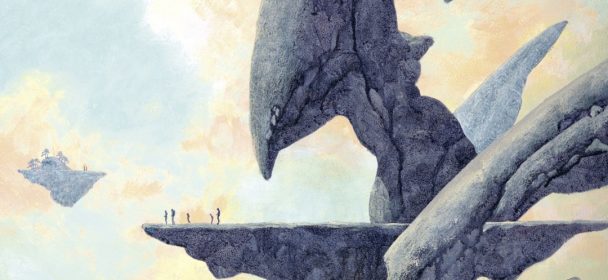 THE FLOWER KINGS haben es verstanden: Wenn schon keine Konzerte möglich sind, dann kann man wenigstens kreativ ans Werk gehen, und nach knapp einem Jahr, mit dem 2-CD Album "Islands" den Nachfolger zu "Waiting For Miracles" in die Läden und Onlineshops hieven. Doch ist es ein Schnellschuss? Nein. Die Schweden loten zwar gekonnt vorsichtig neue Grenzen aus, bleiben sich aber selbst treu. Die Musiker schufen diesmal mehr kürzere Songs, um den schnelleren Zugang zum Material zu vereinfachen, denn an den Melodien hat es ja nie gefehlt. Ich finde, die Band tendiert mit "Islands" leicht in Richtung YES, lässt (im Rahmen des "Flowerking´schen" Soundgewand) auch mehr poppige Momente zu, ohne Fans und Follower dabei vor den Kopf zu stoßen. Inhaltlich wird die Isolation auf Inseln behandelt, was ja in Zeiten von Lockdown und Co., eine ähnliche Brisanz besitzt. Oder war es von diesem global agierenden Konglomerat (Schweden, Österreich, Italien & Italien) genau so gewollt?
Fazit: "Islands" besticht erneut mit der typischen Stilvielfalt, der Spielzeit, dem eingängigen Songwriting sowie dem sehr schönen Artwork. Gute Zeiten für Progger, alle Daumen hoch.
Setlist:
CD1:
01. Racing With Blinders On
02. From The Ground
03. Black Swan
04. Morning News
05. Broken
06. Goodbye Outrage
07. Journeyman
08. Tangerine
09. Solaris
10. Heart Of The Valley
11. Man In A Two Peace Suit
CD 2:
12. All I Need Is Love
13. A New Species
14. Northern Lights
15. Hidden Angles
16. Serpentine
17. Looking For Answers
18. Telescope
19. Fool's Gold
20. Between Hope & Fear
21. Islands
Line-Up:
Roine Stolt – Vocals, Guitar, Keys
Hasse Fröberg – Guitars, Vocals
Jonas Reingold – Bass, Guitar
Zach Kamins – Keys, Piano, Synths, Orchecstration
Mirko DeMaio – Drums, Percussion
VÖ: 30-10-2020
Label: Insideout Music
Herkunft: Schweden, USA, Österreich, Italien
Spielzeit: CD1 49:42 Min & CD2 43:03 Min.
Genre: Progressive Music, Rock, Art Rock, Avantgarde
Internet:
FB – https://www.facebook.com/TheFlowerKings/
HP – https://www.roinestolt.com/
Youtube:
Ähnliche Artikel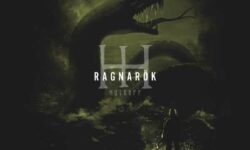 Als Frontmann der schwedischen Band Raubtier hat Pär Hulkoff bereits Gold und Platin eingefahren, als Solo-Künstler kann er auf zwei
Weiterlesen