While She Sleeps (GB) – You Are We (Special Edition)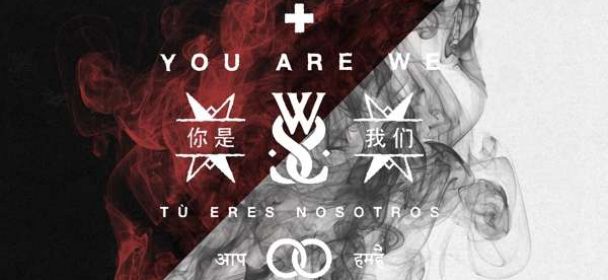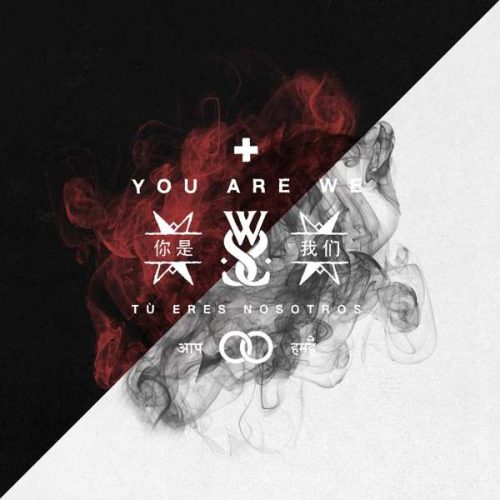 Nachdem sie mit »You Are We« auf internationaler Ebene so richtig durchgestartet sind, haben die britischen Energiebündel von WHILE SHE SLEEPS einen Schmankerl für ihre Fans. Das Erfolgsalbum, das es bis in die Top 10 der britischen und in die Top 20 der deutschen Album-Charts schaffte, erscheint erneut inklusive fetter Bonus-Disc mit alternativ arrangierten Versionen, Acoustic-Auflagen und Demos der aktuellen Hits. Mit 'I Am While She Sleeps' und 'Lost Ideas' sind außerdem zwei brandneue Songs enthalten. Ein fetter Mehrwert also, der sowohl in der digitalen Version als auch im CD-Box-Set eine astreine Figur macht. Für alle Feinschmecker kommt außerdem das massive 3LP-Set mit marbled Vinyl in Weiß, Rot und Grau, das jeden Plattenteller sexier macht. Alle Fans müssen hier ohnehin zugreifen und jeder, der sich bisher unsicher war, bekommt nun viel Value für wenig Money. Greift zu, bevor Euch die Auktionshäuser bestrafen und sichert Euch eine einmalige Ausführung eines der wichtigsten Alben der Moderne in gepimpter Ausstattung!
Was hier sehr vollmundig klingt, entspricht der Wahrheit, denn die Briten dürfen ihr letztes Werk sicherlich als eines der besten und wegweisendsten in ihrer Karriere bezeichnen. Kaum ein anderes Album des Metal Core konnte sich im letzten Jahr so weit vorne platzieren und Fans weltweit begeistern. Insofern macht die Neuauflage Sinn, denn der Fan bekommt hier Value for Money geboten, was selbst die Anschaffung für Erstkäufer interessant macht. Über das Für und Wider solcher Veröffentlichungen wurde im Laufe der Jahrzehnte bereits viel diskutiert und will mich hier auch nicht weiter dazu äußern. Die Songs haben nichts von ihrem Reiz verloren, knallen ordentlich fett aus den Boxen. Die zusätzlichen Songs zeigen andere Arrangements und kommen auch soundtechnisch nicht ganz so fett rüber, was aber der Qualität der Songs an sich keinen Abbruch bereitet. Letztlich muss jeder Fan selber für sich entscheiden, ob er seine sauer verdienten Kröten nochmals für ein Album ausgeben möchte, das er ohnehin schon sein Eigen nennt.
Fazit: Netter, zusätzlicher Kaufanreiz.
You Are We 4:47
Steal The Sun 4:37
Feel 4:39
Empire Of Silence 4:23
Wide Awake 5:04
Silence Speaks 4:55
Settle Down Society 4:56
Hurricane 4:43
Revolt 3:57
Civil Isolation 4:22
In Another Now 4:35
Feel (Alternative Version) 4:30
Silence Speaks (Alternative Version) 5:51
Hurricane (Alternative Version) 5:21
Civil Isolation (Demo) 4:26
Feel (Demo) 4:53
Fear In Change (Demo) 3:14
I Am While She Sleeps 3:28
Lost Ideas 8:31
Label: Arising Empire
VÖ: 20.07.2018
Laufzeit: 90:53 Min.
Herkunft: England
Stil: Metal Core
Webseite: https://www.whileshesleeps.com/
Ähnliche Artikel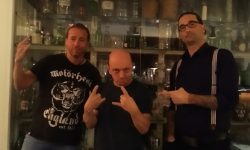 Van Canto, Sabaton, Nightwish, Within Temptation, Rhapsody, Equilibrium alles Metal-Bands, mit denen ein Bernhard Hoecker sehr gut leben kann! Es
Weiterlesen