Simple Minds (SCO) – Acoustic In Concert (CD+DVD)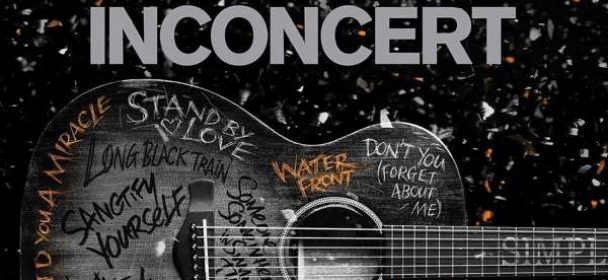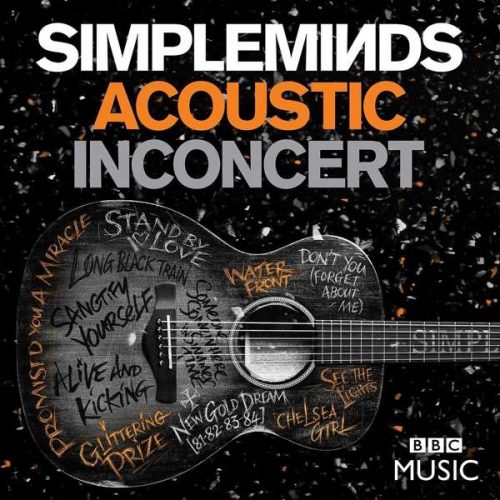 Die Simple Minds gehören sicherlich zu den erfolgreichsten Bands aus Schottland. Gegründet 1978 in Glasgow, konnten sie sich vor allem in den Achtzigern mit Hits wie "Belfast Child" oder natürlich dem unverzichtbaren "Don't You (Forget About Me)" in den vorderen Chartspositionen fest setzen. Doch die Band ist immer noch aktiv und tourt ausgiebig auch in deutschen Landen. Irgendwie scheint es zum guten Ton einer Kult-Band zu gehören auch einmal in der Karriere ein akustisches Set zu spielen bzw. aufzunehmen. Die Simple Minds mit dem charismatischen Frontmann Jim Kerr, präsentierten sich im November 2016 im berühmten Hackney Empire in London vor einem enthusiastischen Publikum für die BBC Radio 2 "In Concert"-Serie.
Dabei schlug die Band natürlich einen großen Bogen durch ihre gesamte Laufbahn, kamen Songs wie ""See The Lights", "New Gold Dream (81-82-83-84)", "Promised You A Miracle" und natürlich "Don't You (Forget About Me)" zu Zuge. Doch auch Coverversionen fanden sich im Set wieder, darunter "Dancing Barefoot" von Patti Smith oder eine grandiose Performance des Cockney Rebel Klassikers "Make Me Smile (Come Up And See Me)", bei der die Band im Finale Unterstützung von Steve Harley erhielt.
Das Bild und der Sound der DVD sind zeitgemäß, was natürlich auch an der großartigen Performance liegt, die sowohl vom Schnitt als auch der beeindruckenden Location zusätzliche Unterstützung erfährt. Wieder einmal zeigt die Band ihre Wandlungsfähigkeit, beweist den Kontakt zum Publikum und dass Musik wohl doch keinem Haltbarkeitsdatum unterliegt. Zumindest gilt das für die Simple Minds und ihre Songs.
Fazit: Ein tolles Konzert einer nach wie vor grandiosen Live-Band.
New Gold Dream (81-82-83-84)
See The Lights
Glittering Prize
Stand By Love
Waterfront
Andy Warhol
Chelsea Girl
Someone Somewhere In Summertime
Dancing Barefoot
Speed Your Love To Me
Promised You A Miracle
Don't You (Forget About Me)
Sanctify Yourself
Long Black Train
Alive And Kicking
Make Me Smile (Come Up And See Me)
Label: Eagle Rock Entertainment/Universal Music
VÖ: 16.06.2017
Laufzeit: 88:00 Min.
Bild: 16:9
Sound: DD Stereo, DD 5.1, DTS Digital Surround Sound
Herkunft: Schottland
Stil: Pop/Rock
Webseite: https://www.simpleminds.com/
Ähnliche Artikel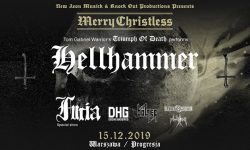 Dieses Jahr findet das von Behemoth präsentzierte Festival MERRY CHRISTLESS in nur einer Stadt statt und zwar in Warschau, Progresja
Weiterlesen