THE RAVEN AGE (UK) – Conspiracy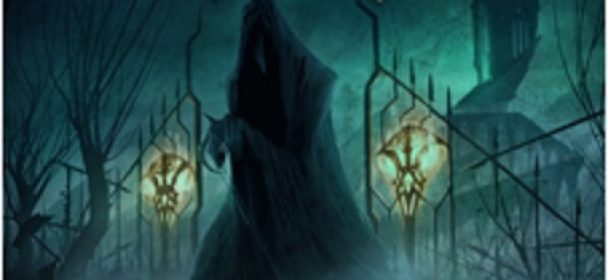 Bereits der 2016er Vorgänger "Darkness Will Rise" der Band aus England ließ aufhorchen, welche geballte Ladung Potenzial im Modern Metal Bereich, die Zukunft bereit hält. Und The Raven Age konnten aktuell auf "Conspiracy" mächtig nachlegen… Sehr schön anzuhören, wie moderner Metal auch ohne den ganzen Core-Klimbim eingängig funktionieren kann, wenn man den Sound gefunden hat, in dem man sich auch wohlfühlt. Der neue Mann am Mikro ist in allen Belangen eine wahre Bereicherung und festigt das Bild einer jungen aufstrebenden Band, die modernen Metal mit Ausläufern in Richtung Alternative Metal und einer Prise Oldschool, gekonnt mischt.
Fazit: Metalheads sollten nicht nur den Namen The Raven Age auf dem Schirm haben, sondern unbedingt "Conspiracy" anchecken! Für´s Namedropping: Ja, George Harris ist der Sohn von Iron Maiden Chef Steve Harris! Bei der einen und anderen Komposition hört man das auch raus… ("Grave Of The Fireflies").
Tracklist:
01. Bloom Of The poison Seed
02. betrayal Of The Mind
03. Fleur De Lis
04. The Day The Earth Stood Still
05. Stigmata
06. Surrogate
07. Seventh Heaven
08. Forgotten World
09. The Face That Launched A Thouand Ships
10. Tomb Of The Unknown Soldier
11. Scimitar
12. Grave Of The Fireflies
Line-Up:
Matt James – Vocals
Matt Cox – Bass Guitar
Tony Maue – Guitar
George Harris – Guitar
Jai Patel – Drums
VÖ: 08.03.2019
Label: Corvid Records
Spielzeit: 57:31 Min.
Herkunft: UK
Genre: Modern Metal, Alternative Metal, Heavy Metal
Internet:
FB – https://www.facebook.com/TheRavenAge
HP – https://www.theravenage.com/
Youtube:
Ähnliche Artikel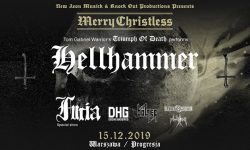 Dieses Jahr findet das von Behemoth präsentzierte Festival MERRY CHRISTLESS in nur einer Stadt statt und zwar in Warschau, Progresja
Weiterlesen