R.E.M. (USA) – Monster 25th Anniversary Edition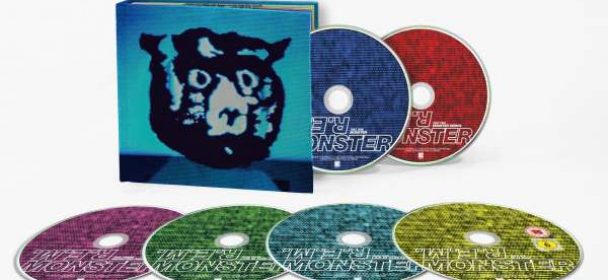 Es geht stramm auf Weihnachten zu und die Industrie kommt mit aufwändigen Boxsets so langsam in Fahrt. Dass dafür nicht nur die üblichen Best Ofs herhalten müssen, sondern auch durchaus qualitativ hochwertige Releases dabei sind, ist unumstritten. Eine dieser Boxen ist das 25-jährige Jubiläum des Megasellers "Monster" der wohl erfolgreichsten Alternative Rocker R.E.M., die mit diesem Album endgültig in den Rockolymp aufsteigen konnten. Monster ist R.E.M.s neuntes Studioalbum und wurde 1994 nach "Out of Time" (1991) und "Automatic For The People" (1992) veröffentlicht, als die Band den Höhepunkt ihres Erfolgs erreichte. Das Album stellte eine Rückkehr zu R.E.M.s gitarrenreichen Rocksounds dar, erreichte Platz 1 der US Billboard Charts sowie in 7 weiteren Ländern und erhielt in Deutschland Platinstatus. Nach einer langen Konzertpause (die Band tourte nicht mit den beiden vorherigen Platten) spielte die Band im Rahmen der Albumpromotion ihre erste Tour seit 1989. Monster enthält die Singles: "What's The Frequency, Kenneth?", "Crush with Eyeliner", "Bang and Blame" und "Strange Currencies".
Die Neuauflage umfasst in dem Deluxe Box-Set 5 CDs, worunter die remasterte Version und der Remix des Albums zu finden sind. Darüber hinaus enthält sie bisher unveröffentlichte Demos vom Album und eine komplette Live-Performance von 1995, die in Chicago aufgenommen wurde. Die begleitende Blu-Ray präsentiert sowohl das Album in hochauflösendem Audio und 5.1 Surround Sound, als auch eine Vielzahl von Videoinhalten: alle sechs Musikvideos von Monster und den 90-minütigen "Road Movie", der die R.E.M. Tournee von 1995 dokumentiert. Das Box-Set wird in einem 5 ½ Zoll großem Portfolio-Buch verpackt, das Liner Notes des Journalisten Matthew Perpetua und Archivfotos enthält.
Unumstritten gehört "Monster" zu den Highlights des Backkatalogs der 1980 in Athens, Georgia gegründeten Band, die mit weltweit mehr als 85 Millionen Alben zu den absoluten Megastars zählen. Der Entstehungsprozess des Albums stand damals unter keinem guten Stern, waren die Vorgänger doch dermaßen erfolgreich, dass Stipes und Co. unter enormem Druck standen, um einen würdigen Nachfolger abzuliefern. Doch anstatt das Konzept von "Out Of Time" und "Automatic For The People" stumpf zu wiederholen, besannen sie sich auf ihre Rockwurzeln und veröffentlichten mit "Monster" ein ziemlich gradliniges und rockiges Album. Die Songs klangen rau, ungeschliffen und dreckig, was man bis zu dem Zeitpunkt von R.E.M. nicht unbedingt kannte. Darüber hinaus verstand es die Band auf ihrem neunten Album einerseits einen Zeitgeist einzufangen und andererseits mit hochgradig süchtig machenden Melodien ein echtes "Monster" zu erschaffen.
Die Deluxe Edition zelebriert das Album regelrecht, bietet dem Fan eine schier unfassbare Menge an Songs, die man stellenweise in dieser Form noch nicht gehört hat. Wer darüber hinaus auch an hochauflösenden Sounds interessiert oder einem Hörgenuss in 5.1 nicht abgeneigt ist, findet das Album auf der Blu-ray in sensationellem Klang.
Das Album erscheint als remasterte Neuauflage als Einfach- und Doppel-LP, Deluxe Boxset Doppel- und Einfach-CD.
Fazit: Eine dem Album gebührende Veröffentlichung.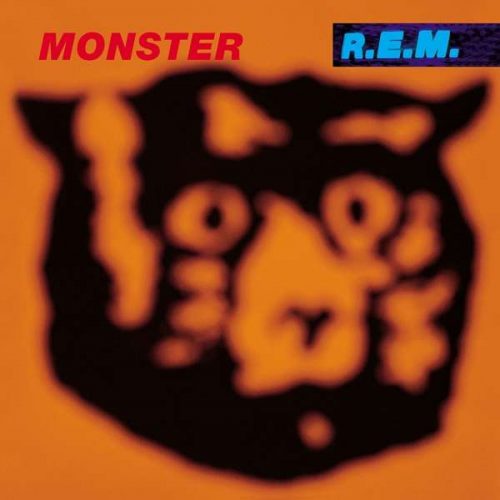 Disc 1 – Monster (Remastered)
1. What's The Frequency, Kenneth?
2. Crush With Eyeliner
3. King Of Comedy
4. I Don't Sleep, I Dream
5. Star 69
6. Strange Currencies
7. Tongue
8. Bang And Blame
9. I Took Your Name
10. Let Me In
11. Circus Envy
12. You
Disc 2 – Monster (Demos)
1. Pete's Hit
2. Uptempo Mo Distortion
3. Uptempo Ricky
4. Harlan County with Whistling
5. Lost Song
6. AM Boo
7. Mike's Gtr
8. Sputnik 1 Remix
9. Black Sky 4-14
10. Revolution 4-21
11. Rocker with vocal
12. Time Is On Mike's Side
13. 1Experiment 4-28 no vocal
14. Highland Fling 4-29
15. Cranky 4-29
Disc 3 – Monster (Remix)
1. What's The Frequency, Kenneth? (2019 Remix)
2. Crush With Eyeliner (2019 Remix)
3. King Of Comedy (2019 Remix)
4. I Don't Sleep, I Dream (2019 Remix)
5. Star 69 (2019 Remix)
6. Strange Currencies (2019 Remix)
7. Tongue (2019 Remix)
8. Bang And Blame (2019 Remix)
9. I Took Your Name (2019 Remix)
10. Let Me In (2019 Remix)
11. Circus Envy (2019 Remix)
12. You (2019 Remix)
Disc 4 – Live in Chicago 6/3/95 – Monster 1995 Tour (Part One)
1. What's The Frequency, Kenneth?
2. Circus Envy
3. Crush With Eyeliner
4. Near Wild Heaven
5. Welcome To The Occupation
6. Undertow
7. I Took Your Name
8. Strange Currencies
9. Me In Honey
10. Revolution
11. Tongue
12. Man On The Moon
13. Country Feedback
14. Monty Got A Raw Deal Disc 5 – Live in Chicago 6/3/95 – Monster 1995 Tour
Disc 5 – (Part Two)
1. Losing My Religion
2. You
3. Departure
4. Orange Crush
5. Get Up
6. Star 69
7. Let Me In
8. Everybody Hurts
9. So. Central Rain (I'm Sorry)
10. Pop Song 89
11. Its The End Of The World As We Know It (And I Feel Fine)
Disc 6 – BluRay
1. Monster – 5.1 Surround Sound
2. Monster – Hi-Resolution Audio
3. Road Movie (concert film)
4. What's The Frequency, Kenneth? (music video)
5. Crush With Eyeliner (music video)
6. Star 69 (music video)
7. Strange Currencies (music video)
8. Tongue (music video)
9. Bang and Blame (music video)
Label: Craft Recordings/Universal Music
VÖ: 01.11.2019
Laufzeit: 269:23 Min.
Herkunft: USA
Stil: Alternative Rock
Webseite: https://www.remhq.com/
Facebook: https://www.facebook.com/REMhq
Ähnliche Artikel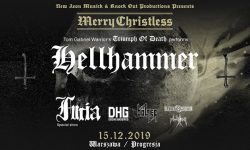 Dieses Jahr findet das von Behemoth präsentzierte Festival MERRY CHRISTLESS in nur einer Stadt statt und zwar in Warschau, Progresja
Weiterlesen