PLANET OF ZEUS (GRC) – Live In Athens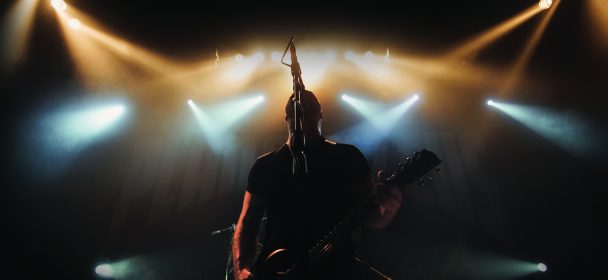 2016 veröffentlichten die Griechen Planet Of Zeus ihr bärenstarkes Album "Loyal To The Pack" und erreichten mit ihrem Mix aus Stoner, Metal, Heavy & Southen Rock auch weitere europäische Ohren. Daraufhin ging die Band auf Tour und nahm die Show in Athen auf, ein Heimspiel also. Und das hört man der Stimmung im Publikum auch an, denn Zeus´ Planet lassen sich feiern und bieten 18 Songs aus knapp 20 Bandjahren, inklusive dem neuen Material, kurz: eine gelungene Werkschau – live.
Fazit: "Live In Athens" ist die pure Metal-Live-Power einer Band, die in unseren Graden nicht die Aufmerksamkeit hat, die sie verdient. Das könnte sich mit der Doppel-CD sehr bald ändern. Persönlich gefällt mir auch sehr, dass die Ansagen in der Heimat auch auf griechisch gemacht werden. Ich finde es immer sehr dämlich, wenn zum Beispiel eine dtsch. Band in Deutschland tourt, und sein Publikum versucht, auf (teilweise unterirdischem) Englisch zu unterhalten. Alle Daumen hoch für "Live In Athens" von Planet Of Zeus!
Tracklist:
CD1:
01 Unicorn without a horn
02 Macho Libre
03 Doteru
04 The Great Dandolos
05 A Girl Named Greed
06 Loyal To The Pack
07 Devil Calls My Name
08 Something's Wrong
09 Them Nights
10 Your Love Makes Me Wanna Hurt Myself
11 Little Deceiver
CD2:
01 Stab Me
02 No Tomorrow
03 Leftovers
04 Woke Up Dead (William H. Bonney)
05 Vanity Suite
06 The Beast Within
07 Vigilante
Line-Up:
Babis Papanikolaou-Vox & Guitars
Stelios Provis-Guitars
Giannis Vrazos- Bass
Serapheim Giannakopoulos-Drums
VÖ: 30.11.2018
Label: ihaveadrum Records/ VEA Music
Spielzeit: CD1 – 50:05 Min. / CD2 – 51:35 Min.
Herkunft: Griechenland
Genre: Metal, Stoner, Heavy Rock, Southern
Internet:
FB – https://www.facebook.com/planetofzeus/
HP – http://www.planetofzeus.gr/
Youtube:
Ähnliche Artikel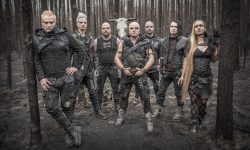 "Die Zeit ist nahe! Die Stunde der Offenbarung steht bevor! Vergesst die Theorien über Polsprung, Eiszeit und Asteroideneinschläge und macht
Weiterlesen