Pinski (D) – Sound The Alarm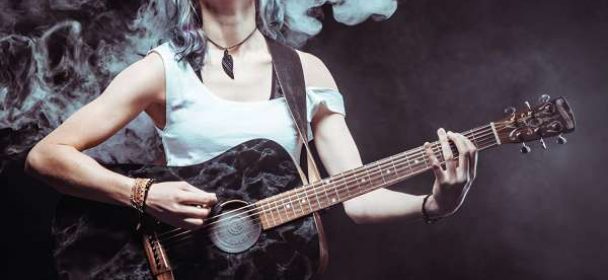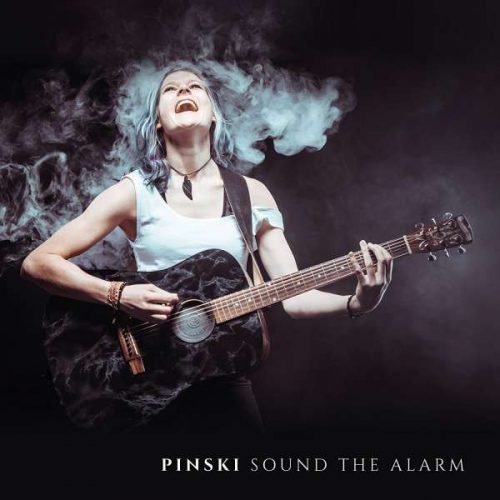 Pinski? Nie gehört. Okay, also mal eben schlau gemacht. Hinter Pinski verbirgt sich Frontfrau Insa Reichwein, die den Namen während ihres Studiums in Köln verpasst bekommen hat und nie mehr so richtig los wurde. Was also lag da näher ihre Band ebenfalls so zu nennen. Bis dahin erstmal alles soweit normal. Doch wer genauer hinschaut (und hört), wird durchaus ein kleines Alleinstellungsmerkmal feststellen. Denn Pinski spielt zum großen Teil ihre Akustikgitarre verzerrt, was ihr einen ganz eigenen Sound verpasst.
Produziert hat das Teil Fabio Trentini, der für Bands wie Guano Apes, Donots oder auch den H-Blockx hinter den Reglern sass. Das Ergebnis ist eine Mischung aus Alternative und Rock mit einem leichten Pop-Appeal. Insa singt, schreit und wütet, packt alle Emotionen in ihre Songs und verleiht ihnen damit einen sehr persönlichen Ausdruck. Das eigentlich erstaunliche dabei aber ist, dass die Band wie eine Einheit klingt, groovt und derbe rockt. Wenn man bedenkt, dass das erst das Debüt-Album ist, stellt sich zwangsläufig die Frage, was da noch kommen wird. Die Songs klingen ausgeklügelt, erwachsen und authentisch, rocken derbe und können aber auch fast schon voller Wärme glänzen. Langeweile? Fehlanzeige! "Sound The Alarm" ist ein ordentliches Pfund Indie Rock mit einer drückenden und atmosphärischen Produktion geworden, das keinen Fan der genannten Bands kalt lassen sollte.
Fazit: Ehrlich, organisch, kraftvoll und verdammt rockend.
Ugly Side
Sound The Alarm
Butterflies
III
Humanity
Fire
Letter Of Regret
Stay Alive
Red Sun
Society
Light Calling
Label: Gentle Art Of Music
VÖ: 27.04.2018
Laufzeit: 48:20 Min.
Herkunft: Deutschland
Stil: Rock/Hardrock
Webseite: https://www.pinskimusic.com/
Ähnliche Artikel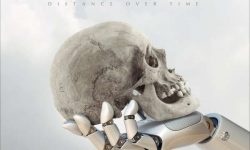 Mit ihrem letzten Album "The Astonishing", einem reinen Konzeptalbum, haben die New Yorker Prog-Götter erneut die Fangemeinde gespalten. Das sind
Weiterlesen