THE PINK SLIPS (USA) – Trigger EP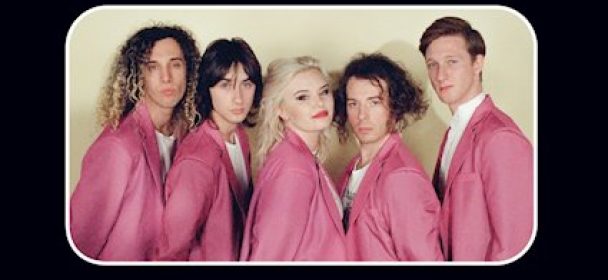 Guns `N`Roses Bassist Duff McKagan heiratete irgendwann das Model Susan Holmes und sie zeugten die Tocher Grace Elizabeth McKagan, auch unter dem Künstlernamen Grave bekannt, welcher der "Legende nach", durch einen Autokorrekturfehler entstand. Genau diese Tochter versucht nun von Seattle aus, die Welt mit ihren 70er / 80er Mix aus Pop, Rock, Synthie, Wave und Punk zu erobern, und macht mit ihrer Band The Pink Slips keine schlechte Figur dabei, wie die aktuelle EP "Trigger" aufhorchen lässt. Sehr positiv: sie verzichtet auf das Namedropping und extra Bekanntmachung, wer denn ihr Vater ist und versucht so, selbständig musikalisch auf die Beine zu kommen.
Fazit: Das oft zitierte "Rad wird nicht neu erfunden", aber ordentlich angetreten. Der Fünfer aus US of A hat da etwas eingängig sympathisches wieder in Gang gebracht und ich wünsche mir, dass da noch ein bißchen mehr kommt, denn die 6 Songs auf dieser (viel zu kurzen) EP machen Spaß und wissen zu unterhalten. Mit den knappen 21 Minuten möchte ich mich jetzt nicht abfinden.
Tracklist:
01 Danger
02 Hello Heaven
03 Power
04 Satan´s Home
05 Texas
06 Trigger
Line-Up:
Grace McKagan (Grave) – Lead Vocals
Trent Peltz – Keys / Backup Vocals
Keenan Bevans – Drums
Desi Scaglione – Guitar
Charlie Anastasis – Bass
VÖ: 06-07-2018
Label: Obey Records
Spielzeit: 20:40 Min.
Herkunft: USA
Genre: Pop, Rock, Synthie, Wave, Punk
Internet:
FB – https://www.facebook.com/thepinkslips/
Youtube:
Ähnliche Artikel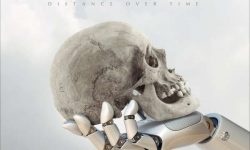 Mit ihrem letzten Album "The Astonishing", einem reinen Konzeptalbum, haben die New Yorker Prog-Götter erneut die Fangemeinde gespalten. Das sind
Weiterlesen