The Night Flight Orchestra (S) – Sometimes The World Ain't Enough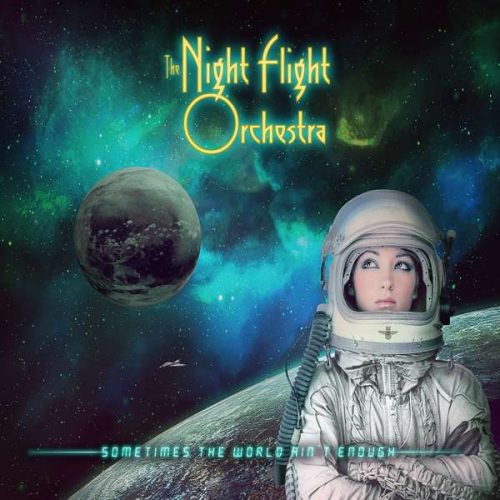 Spätestens seit ihrem letzten Album "Amber Galactic" sind die Schweden aus Helsingborg in aller Munde. Das Album schlug ein wie eine Bombe und katapultierte die Band aus ihrem Schattendasein direkt an die Spitze. Nun, ein knappes Jahr später, hat die Band mit dem bedeutungsschwangeren Titel "Sometimes The World Ain't Enough" ihr mittlerweile viertes Album am Start.
Wer den Vorgänger noch einigermaßen im Ohr hat, wird keine allzu große stilistische Veränderung feststellen können. Die Songs schlagen in die selbe Kerbe, klingen ähnlich ausgereift und hitkompatibel wie der Vorgänger. Ein wenig mehr Rock, sogar Disco-Elemente im funkigen "Paralyzed" treten zu Tage, hat sich die Band dabei auf die Fahnen geschrieben und sich damit mehr Richtung Mainstream verschoben. Ob das eine weise Entscheidung war, wird die Zeit zeigen. Unbestritten aber bleibt die Klasse des Materials, dass sich sowohl an den Siebzigern, als auch an den Achtzigern orientiert. Dabei gehen die Songs noch schneller ins Ohr, bringen diese unbekümmerte Leichtigkeit der nordischen Lebenskultur mit und bieten doch auch irgendwie die ebenfalls für die nordischen Länder bekannte leichte Melancholie. Unbekümmert geht die Band dabei zu Werke, hebt ab zu neuen Sternen auf dem Weg in ein neues Universum.
"Sometimes The World Ain't Enough" beinhaltet alles, was man zum Überleben braucht in dieser leicht verwirrenden Landschaft des Erwachsenseins, und egal, wie viel Ärger Ihr habt, irgendwo gibt es einen weiblichen Space Commander, dessen aktuellen Situation die Eure lächerlich erscheinen lässt.
"If you want nice music and to have a good time, listen to whatever you want to. If you want to experience uninhibited euphoria and high jinks, listen to the NFO! We won't be there to help you, but we'll provide an interesting soundtrack to your experience." Nuff said – kaufen!
Fazit: Auch auf Album Nummer vier zeigt sich die ganze Qualität der Schweden, die sich mehr und mehr im Rock wohlzufühlen scheinen.
This Time 4:52
Turn To Miami 4:54
Paralyzed 5:15
Sometimes The World Ain't Enough 4:33
Moments Of Thunder 4:26
Speedwagon 3:22
Lovers In The Rain 4:09
Can't Be That Bad 3:40
Pretty Thing Closing In 4:30
Barcelona 5:30
Winged And Serpentine 3:41
The Last Of The Independent Romantics 9:17
Label: Nuclear Blast Records
VÖ: 29.06.2018
Laufzeit: 58:09 Min.
Herkunft: Schweden
Stil: Hardrock
Webseite: https://www.facebook.com/thenightflightorchestraofficial/
Ähnliche Artikel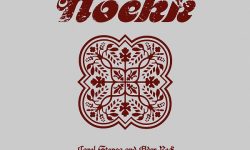 Da gibt es nach 10 Jahren endlich wieder ein Lebenszeichen der beiden Empyrium-Mitglieder, und dann gibt es nur 500 Einheiten
Weiterlesen