News: Steve Von Till – Live Performance & Poesie vom Sofasonic Festival 2020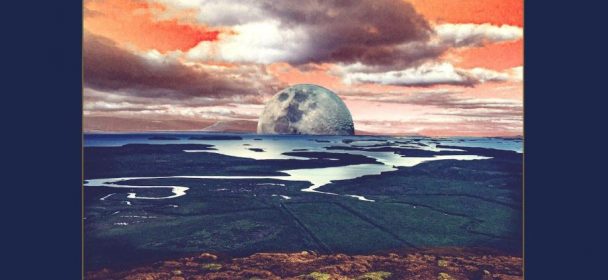 Vom 17. – 19. Juli findet das Sofasonic Festival statt. Das Sofasonic Festival ist die Online- und Corona-Ausgabe des überlicherweise in Birmingham veranstalteten Supersonic Festivals. Das Supersonic 2019 wurde vom Guardian zu "UK's best small festival" erhoben – die Briten haben also erneut bewiesen, dass sie sehr geschmackssicher sind:
Am Eröffnungstag des Festivals wird Steve Von Till morgen live online aus seinem am 07.08.2020 erscheinenden Buch "23 Untitled Poems and Collected Lyrics" lesen und auch zwei bis drei Songs aus dem, zeitgleich mit dem Buch erscheinenden, Album "No Wilderness Deep Enough" live spielen.
Des Weiteren wird er in der Reihe "In conversation" live mit Einar Selvik von Wadruna reden. Ein wirklich sehr interessantes Gespann – und mit Sicherheit das Zuhören wert!
Info:
Sofasonic Festival 17-19 July
A weekend of online events brought to you by the team behind Supersonic Festival, the "UK's best small festival" The Guardian, 2019

Cancelling this year's festival was a heart breaking but necessary decision. However, we think it is important, despite the year's unprecedented events, to mark what should have been this year's Supersonic Festival 2020 weekend in a big way.

We've lovingly crafted a weekend of unique and exclusive online performances, panel talks, DJ sets and more oddities from a plethora of Supersonic artists and its wider community. The programme is free but we are asking for donations to help support the festival, artists & freelancers, with 25% being donated to the Trussell Trust Food Banks.

See www.supersonicfestival.com for the full programme and schedule and subscribe to our Youtube channel in advance, so you don't miss a thing! www.youtube.com/user/SupersonicFestival
Poetry Reading
Following an epic opening of Supersonic Festival 2019 at Birmingham Town Hall, the Neurosis guitarist & vocalist, Steve Von Till, reads poems from his new book Harvestman: 23 Untitled Poems and Collected Lyrics.

We are truly honoured to be hosting this premiere reading at Sofasonic Festival. This is Von Till's first published work of original poetry paired with his solo lyrics of the last 20 years. He may even play a song or two.


No Wilderness Deep Enough and Harvestman: 23 Untitled Poems and Collected Lyrics arrives August 7, 2020 via Neurot Recordings.

You can pre-order the book & album here.

Signed Steve Von Till bookmarks will be added to all orders made during the Sofasonic weekend, 17-19 July.
Einar Selvik & Steve Von Til In Conversation
Norwegian artist Einar Selvik of Wardruna and Steve Von Till of Neurosis join together in conversation especially for Sofasonic Festival to discuss their deep connection to nature and the ancient past
Quelle/Copyright:community-promotion.com
Ähnliche Artikel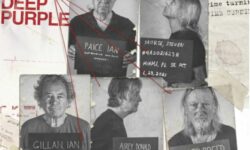 Nachdem Deep Purple die weltweite Rock Community mit der Ankündigung ihres neuen Albums "Turning To Crime" nur 15 Monate nach
Weiterlesen