News – SINSAENUM veröffentlichen Lyric Video zu neuem Song "Sacred Martyr"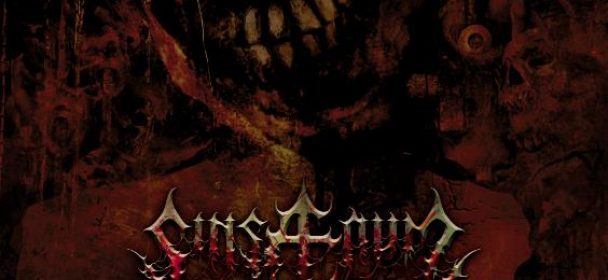 SINSAENUM veröffentlichen Lyric Video zu ihrem neuen Song "Sacred Marty", Feat. Lauren Hart (ONCE HUMAN)
"Sacred Martyr", der zweite Song von Sinsaenums in Kürze erscheinendem Album "Repulsion For Humanity", feiert heute Premiere. Begleitet von einem Lyric Video, legt der Track die Messlatte für das, was noch kommt, extrem hoch.
Das kraftvolle, knochenbrechende Brüllen von Lauren Hart (Once Human), die heißeste Entdeckung des Metal, passt perfekt zu Sean Zatorsks wütender Performance, während die treibenden Gitarrensolos die Textzeilen unterstreichen: "The thrill of the game is to drive you insane".
Youtube:
"Repulsion For Humanity", das zweite Studioalbum von Sinsaenum, wird am 10. August 2018 über earMUSIC als 1CD (Hardcover Digipak) und 2LP veröffentlicht.
Mit der Unterstützung von Francis Caste am Mischpult haben Sinsaenum ihre eigene klangliche Identität verschärft, weit weg vom typischen Death- oder modernen Metal-Sound.
Zum ersten Mal seit ihrer Gründung gehen Sinsaenum auf Tour und machen in folgenden deutschen Städten Halt:
03.10.2018 Hamburg – Knust (GER)
04.10.2018 Hannover – Musikzentrum (GER)
05.10.2018 Berlin – Lido (GER)
09.10.2018 München – Backstage (Werk) (GER)
11.10.2018 Wien – Szene (AT)
12.10.2018 Zug – Galvanik (CH)
17.10.2018 Stuttgart – ClubCANN (GER)
Mehr Infos:
Ähnliche Artikel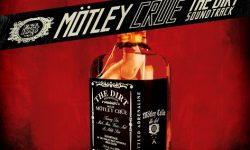 The world's most notorious rock band, Mötley Crüe announces the release of The Dirt Soundtrack that accompanies the upcoming
Weiterlesen