News: Firespawn: Release Second Single "The Hunter" Of Up – Coming Album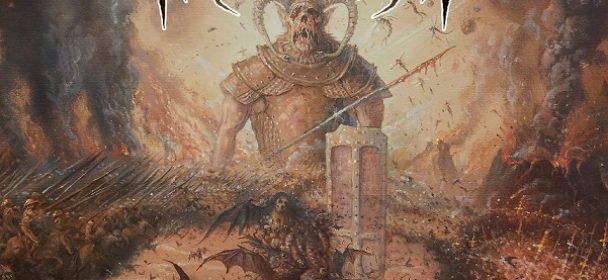 With "The Hunter" FIRESPAWN are releasing the second single of their up – coming studio album entitled "Abominate", which will be released via Century Media Record on June 7th
"Abominate" will be available in the following formats and can be purchased HERE!
•limited CD Digipak •Gatefold black LP+CD & LP-Booklet •Digital Album •Gatefold transp. green LP+CD &    LP-   Booklet •Gatefold transp. orange LP+CD & LP-Booklet
As with "Shadow Realms" and "Reprobate", the Swedes re-hired Italian painter Paolo Girardi (Power Trip, Artificial Brain) to realize "Abominate's" disturbing cover. The simple themes of past covers return: the nameless Firespawn demon, the surrounding hordes, chaos, and lots of death. Girardi's trademark style—as inspired by Caravaggio, Goya, and Guercino—using colors like burnt umber and antimony yellow are in full view on "Abominate".
FIRESPAWN is the incarnate abomination of LG Petrov (Entombed A.D.), Victor Brandt (Dimmu Borgir), Fredrik Folkare (Unleashed, ex-Necrophobic), A. Impaler (Necrophobic, Naglfar) and Matte Modin (ex-Dark Funeral)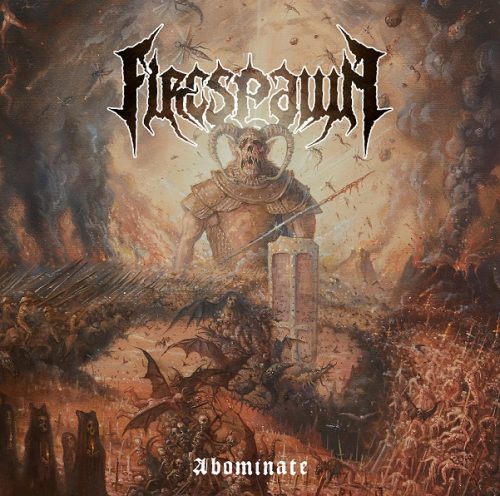 Quelle: CenturyMedia
Ähnliche Artikel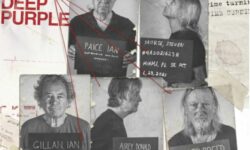 Nachdem Deep Purple die weltweite Rock Community mit der Ankündigung ihres neuen Albums "Turning To Crime" nur 15 Monate nach
Weiterlesen