News: DON AIREY & FRIENDS: "One Of A Kind-Tour Pt. II" ab März 2019!!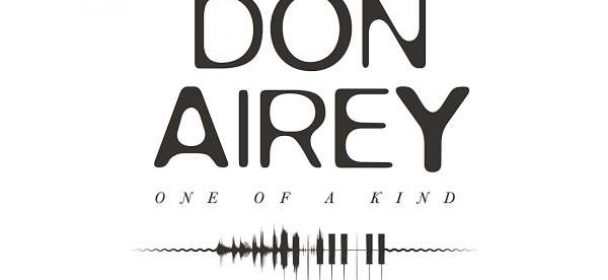 Songs von Ozzy, Gary Moore, Rainbow, Deep Purple & mehr: Deep-Purple-Keyboarder Don Airey präsentiert Karriere-Querschnitt live
Aktuell ist erDON AIREY mit seiner Stammband DEEP PURPLE noch auf "Long Goodbye"-Welttournee. Aber schon im März 2019 ist renommierte Keyboarder mit seinen "Friends" in Deutschland auf der alljährlichen Clubtour live zu erleben. Im Programm nicht nur Purple-Songs, sondern auch Lieder von vielen jener Gruppen, bei denen 'der Don' gespielt hat: Ozzy Osbourne, Gary Moore, Rainbow oder Whitesnake! Kurztext nachfolgend, Fotos im Anhang. Wir freuen uns über eine redaktionelle Ankündigung dieser Tournee.
DON AIREY & FRIENDS: "One Of A Kind-Tour Pt. II"
09.03.19 Neuruppin, Kulturhaus
12.03.19 Dresden, Puschkin
13.03.19 Hamburg, Knust
21.03.19 Bensheim, Musiktheater Rex
22.03.19 Nürnberg, Hirsch
23.03.19 Rutesheim, Uhlenspiegel
Karten von € 28 bis € 32 (zzgl. Gebühren!) erhältlich bei www.myticket.de und unter der Hotline 01806 – 777 111 (0,20 €/Anruf aus dem dt. Festnetz, max. 0,60 €/Anruf aus dem dt. Mobilfunknetz) sowie an den Vorverkaufsstellen.
Links: www.donairey.com   & www.facebook.com/donaireymusic
Quelle: KBK/Hammerl Kommunikation
Ähnliche Artikel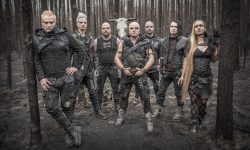 "Die Zeit ist nahe! Die Stunde der Offenbarung steht bevor! Vergesst die Theorien über Polsprung, Eiszeit und Asteroideneinschläge und macht
Weiterlesen