NEGACY (UK) – Escape From Paradise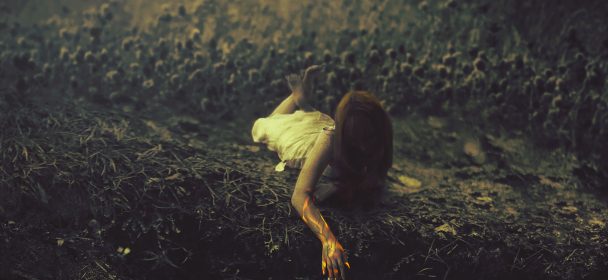 Von der Insel (aber grundsätzlich eigentlich aus Italien), kommen Negacy und heben ihren bereits 3. Langspieler in die Händlerregale. "Escape From Paradise" glänzt mit recht düster ausgefallenem Power Metal, der im metallischen Underground garantiert seine Fans finden wird. Warum nur im Underground?
Fazit: Grundsätzlich ist das Album recht solide eingeknüppelt worden, aber es hapert hier und da, einfach noch zu oft an kompositorischen Mängeln, die aber spätestens mit dem nächsten Album ausgebügelt werden könn(t)en, wenn man sich unter die Fittiche eines Beraters / Managers begibt, der auch ein wenig die Aufnahmen begleitet. Warum Ex-Iced Earth Drummer Raphael Saini die Drums einspielte, ist mir nicht wirklich klar, doch ersetzt er den eigentlichen Negacy Drummer, zukünftig nicht. Alle Musiker beherrschen ihre Instrumente, darum geht es nicht. Es ist das Songwriting, was hier und da eklatante Lücken beinhaltet, wobei die grundsätzlichen Ansätze bärenstark sind. Ich weiß, dass es kein Album sein wird, welches ich mir regelmäßig aus dem Regal ziehen werde, aber so richtig, so wirklich richtig schlecht, ist "Escape From Paradise" nicht. Wem es hilft: meine (deutsche) Schulnote wäre eine punktgenaue 3, befriedigend.
Tracklist:
01. Ex Cinere
02. Born Betrayed
03. Dog Among The Wolves
04. Land Of Oblivion
05. Escape From Paradise
06. Under The Sycamore
07. Lies Of Empathy
08. Scattered Life
09. Slave To The Faith
10. Black Messiah
11. Last Will
Line-Up:
Leonel Silva – Vocals
Andy Mornar – Guitars
John Sindiryan – Guitars
Adrián Serrano – Bass
Claudio Sechi – Drums
Guest Musician:
Raphael Saini (ehemals Iced Earth) – Drums
VÖ: 21-09-2018
Label: Massacre Records
Spielzeit: 56:45 Min.
Herkunft: UK
Genre: Metal, Power Metal
Internet:
FB – https://www.facebook.com/NegacyOfficial
HP – https://negacyofficial.com/
Youtube:
Ähnliche Artikel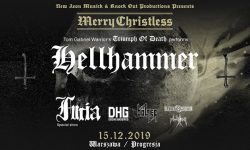 Dieses Jahr findet das von Behemoth präsentzierte Festival MERRY CHRISTLESS in nur einer Stadt statt und zwar in Warschau, Progresja
Weiterlesen